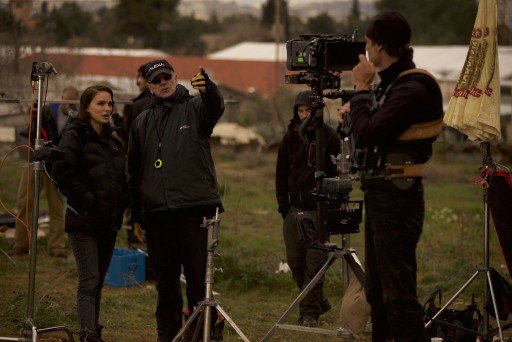 And here's a weekly ration of tidbits for all of you…
-First of all, it seems that The Death and Life of John F. Donovan, the latest film by Xavier Dolan, has already shooting date. According to Le Journal de Quebec, the film will begin shooting on July 9, and will be located in Montreal, New York, Prague and London.
Since the filming of Annihilation would be between June and August, probably the Natalie part in the Dolan movie does not begin until August (at least). If the shooting is in several cities, it´s likely to be thereby.
-The premiere of A Tale of Love and Darkness in Poland took place yesterday, and a few interviews have emerged because of it. The first is an interview with Natalie (in Polish), where she describes the challenges in making this film:
"A story of love and darkness" delighted readers not only in Israel. It's most read book in the world Israel. You decide to just devote so important moment of your life, which is the directorial debut. What did you find it?

It is in this book so many topics! It was for me a powerful source of inspiration. This story has many different layers. There is and a great story, and a very special family triangle – mother, father and son. It is love for the language and a celebration of words, which I really love. There is also saved the moment in which was born the Hebrew language, and it was unique in the world. In magically we managed to bring back to life virtually dead language. Resurrect him. This whole book is amazing and on many levels.