Natalie Portman Questions - Answered
If you have burning Natalie Portman questions – you might want to get that checked out by a doctor.
But if you have normal Natalie Portman questions, then you've come to the right place.
Please note that these answers are sourced from interviews – while her birthplace isn't likely to change, it is likely that a lot of these answers have evolved over time.

That said, here we go!
How old is Natalie Portman?
Natalie was born on June 9, 1981. That makes her 38 years old (at the time of writing).
Where was Natalie Portman born?
Natalie was born in Jerusalem, Israel. She moved to the United States at the age of three.
What is Natalie Portman's real name?
Natalie was actually born Natalie Hershlag (not Neta-Lee as Wikipedia insists) and she was named after the Gilbert Bécaud song "Nathalie." Portman is her stage name, which happens to also be her maternal grandmother's maiden name. 
Reportedly first adopted because of fears she would discredit her parents in case her performance in The Professional did not go as expected, she has since kept the name in order to help maintain her privacy and to keep her family out of the spotlight.
Who are Natalie Portman's family members?
Natalie's father is Avner Hershlag: an M.D. who specializes in fertility and gynaecology. Her mother is Shelly Hershlag, who helps Natalie as her agent, as well as being a stay-at-home mother that enjoys making art.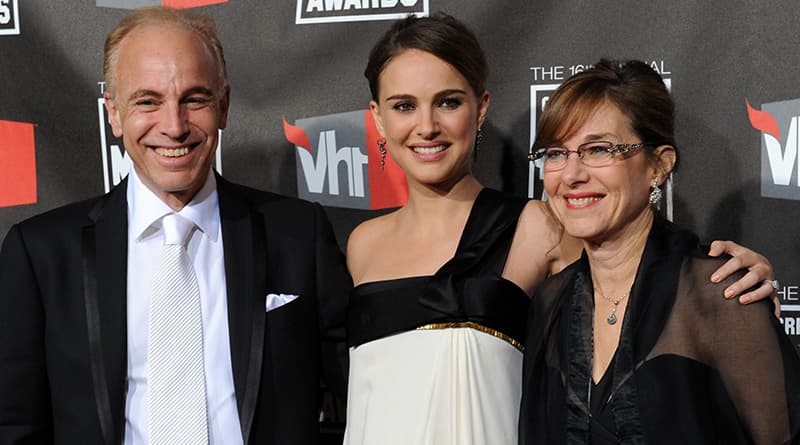 Natalie has no siblings. She is the descendant of Israeli immigrants, and her grandparents made their way to the United States to settle.
What is Natalie Portman's education?
A straight-A student since grade school, Natalie graduated with a slew of honors from
her Long Island High School (Syosset High School) in June, 1999. Natalie then decided togo to college at Harvard University where she studied Psychology for four years and graduated on June 5th, 2003. Spent a semester in Israel studying spoken Arabic, spoken Hebrew, the history of Israel, the history of Islam, and the Anthropology of Violence.
Her favourite subjects to study were biology, math, science, politics, psychology, and various languages, of which she can speak six (English, Hebrew, French, German, Japanese and Spanish).
Had she not had a career in acting, she would have reportedly taken up other vocations, including being a doctor, veterinarian, astronaut, Broadway dancer, scientist, photographer, or a job in international relations.
Who is Natalie Portman married to?
Natalie is married to French dancer and choreographer, Benjamin Millepied, whom she met on the set of Black Swan. They have been married since August of 2012.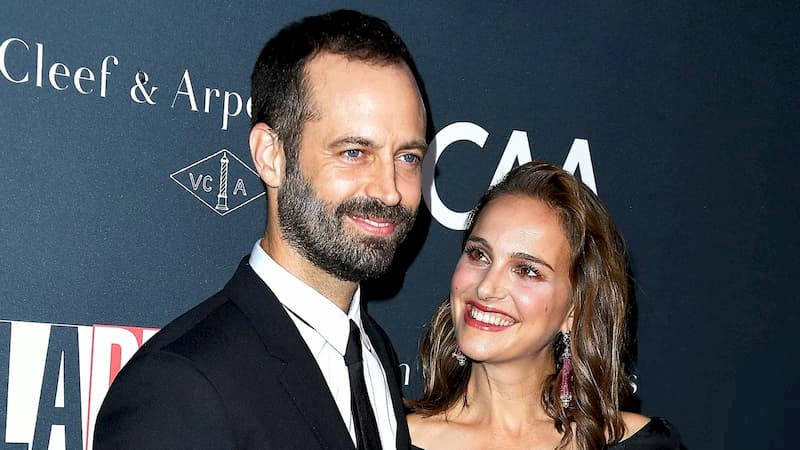 How many children does Natalie Portman have?
Natalie has two children with husband Benjamin Millepied: a boy Aleph, born on June 7th, 2011. And a girl, Amalia, born on February 22, 2017.
Where does Natalie Portman live?
Natalie and her family lived in Jerusalem until she was three years old. Due to her father's medical training and career advancements, the family moved to Washington D.C. in 1984, and then on to Connecticut in 1988. They moved again to Long Island, New York in 1990. That's where she lived until her acceptance to Harvard in 1999, where she studied for four years.
She lived in Soho NYC for many years, before switching to the west coast and Los Angeles in YEAR. After marriage to Benjamin Millepied and the birth of their first child, the family moved to Paris, France in 2014 – Benjamin's home.
After Benjamin left the Paris Opera Ballet in 2016, the family moved back to Los Angeles, which is the city they still call home today.
Whew!
Who are some of Natalie Portman's friends?
Here are some of her favourite friends, including some of their nicknames:
Greta Gerwig
Mila 'Sweet Lips' Kunis
Reese Witherspoon
Brie Larson
Eva Longoria
Rashida 'Puppies' Jones
Olivia Thirlby
Macaulay Culkin
Kat Dennings
Bryce Dallas Howard
Jake Gyllenhaal
Britney Spears
Susan Sarandon
Ivanka Trump
Anthony Edwards and wife Jeanine Lobell.
Director Mike Nichols.
The Mulleavy sisters (founders of Rodarte)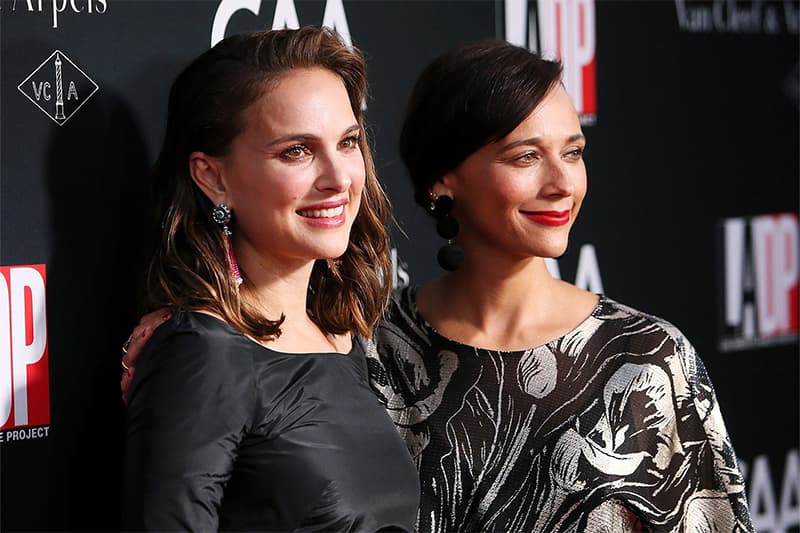 How tall is Natalie Portman?
Natalie is 5 feet 3 inches (160 cm), according to her driver's license (shown on the 05/21/99
Late Show with David Letterman appearance). However, people who have seen or met her in real life say that she's actually a fair bit shorter than that—more like 5′ 0″ or 5′ 1″.
What is Natalie Portman's weight?
What are her facial features?
Natalie has dark brown eyes. Her hair is also brown, although it is usually dyed a reddish-brown. Her hair is naturally curly, so she is said to blow dry her hair straight for a number of roles and media appearances. She has a signature beauty mark on her right cheek.
How do I get that Natalie Portman look?
Natalie's go-to fashion designers are Rodarte, Lavin, and Dior. Her favourite make-up brands and products include DiorShow mascara, Dior rouge lipstick Lucas PawPaw ointment, Joelle Ciocco, and Pia Smith's Rosebud Salve.
Just a reminder that Natalie is Miss Dior, which might impact the above just a little…
How did Natalie get her big break?
She was discovered at eleven, by a Revlon model scout in a Long Island pizza parlor. This led to her getting her own acting agent, which soon led to her highly successful film debut in The Professional (a.k.a. Leon in Europe). Before the launch of her film career, Natalie appeared in many plays at the Usdan Theater Arts Camp, including roles in Fiorello and Annie get your Gun.
How much is Natalie Portman worth?
To her family? To her fans?
No, we're talking cold hard cash. According to online sleuthing, and we have no idea how accurate these sources are, Natalie Portman has accumulated around $60 million in her career thanks to a career that includes acting from the time she was a child, directing, writing, producing and endorsements such as her ongoing contract as Miss Dior.
What films has Natalie Portman acted in?
What are Natalie's hobbies and habits?
Her hobbies including dancing (specifically ballet, jazz and tap), reading (she is known to promote books, including recently on Instagram), ice skating (which she learned while filming Beautiful Girls), and modeling. Some of her habits include purse and bag collecting, doing impressions (specifically of Lily Tomlin), and eyebrow tweezing (she also considers herself obsessive-compulsive in ways).
What does Natalie Portman eat?
Natalie has been a strict vegetarian since she was 8, after seeing a demonstration of
laser surgery on a chicken at a medical conference with her father. She does not eat meat of any kind. In recent years Natalie has also spent long periods as fully vegan.
Some of her favourite foods include tofu, black beans, chocolate, tea, ice cream, brussel sprouts, grilled cheese and tomato sandwiches, bread, beans, lentils, and pasta.
On First We Feast's "Hot Ones" challenge, Natalie can be seen having a high spice tolerance, as she pulled off eating all of the vegan wings coated in various spicy sauces offered to her. Her reportedly liking pizza is apparently not true.
What music does Natalie Portman like?
She has said that she listens to old school hip hop and indie music in the past. Some of her favourite specific artists include Björk, PJ Harvey, Juliana Hatfield, Alanis Morissette, Lauryn Hill, The Jackson 5, Jurassic 5, Portishead, Radiohead, Stevie Wonder, Otis Redding, The Beatles, Mozart, Beethoven, and Aretha Franklin (amongst others).
Her favourite song is "Ben" by Michael Jackson. Moby was a previously stated artist, but recent events may have very well changed that perspective.
Her ability to rap can be seen in her two Saturday Night Live hosted episodes.
Natalie can also sing. Her first known professional experience was as a child, when she was a part of the World Patrol Kid group (which promoted environmentally friendly songs).
She later showed her capabilities in the film Vox Lux, where she keeps up with Sia penned tunes; she claims to own a variety of demos that she and Sia worked on.
What does Natalie Portman watch?
Some of Natalie's favourite filmmakers are The Coen Brothers, Martin Scorsese, Michael Haneke, Jacques Audiard, Lynne Ramsay, Jane Campion, and Alexander Payne. Her favourite films include Dirty Dancing, Schindler's List, Amelie, Y Tu Mama Tambien, Days of Heaven, Tiny Furniture, and Please Give.
Her favourite actors include Michael Fassbender, Joseph Gordon Levitt, Leonardo Di Caprio, Jude Law, Clive Owen, Mos Def, Chris Hemsworth, Philip Seymour Hoffman, Jonah Hill, Eric Bana, Sasha Baron Cohen and Brad Pitt. Some of her favourite actresses are Meryl Streep, Isabelle Hupert, Julia Roberts, Kate Winslet, Cate Blanchett, Laura Linney, Julianne Moore, Annette Bening, Olivia Thirlby, Kat Dennings, Rooney Mara, Greta Gerwig, Emma Stone, Holly Hunter and Michelle Williams.
Some of her favourite shows are Mad Men, Girls, Transparent, Broad City and two reality shows she has appeared on – Top Chef and Project Runway.
What does Natalie Portman read?
Here are some of the books she has gone on record as stating are some of her favourites (or are her favourite latest reads). It is worth noting that a few of these titles are works she took part in adaptations of (including A Tale of Love and Darkness, which she directed herself):
The Diary of Anne Frank
Angle of Repose by Wallace Stegner
A Tree Grows in Brooklyn by Betty Smith
Lolita by Vladimir Nabokov
Cloud Atlas by David Mitchell
A Tale Of Love And Darkness by Amos Oz
Judas by Amos Oz
Eating Animals by Jonathan Safran Foer
Mythology of Ancient Greece
American Pastoral by Philip Roth
The Waves by Virginia Woolf
Hope in the Dark: Untold Stories, Wild Possibilities by Rebecca Solnit
Becoming Ms. Burton by Cari Lynn and Susan Burton
Kaddish.com by Nathan Englander
The works of Jorie Graham
Where does Natalie Portman like to travel?
Her favourite countries are Israel, France and the United States of America; naturally, these are all places she has lived in at various points of her life. Her favourite destinations are Paris, New York, Berlin, Amsterdam, Morocco, Guatemala, and Austin (Texas). For her actual vacations, she likes to go to Seychelles and Kenya.
A couple of extra tidbits about Natalie Portman include the following.
Her favourite colour is purple (which she appropriately wore to the 2011 Academy Awards when she won Best Actress).
She is a fan of professional wrestling.
With an IQ of 140, Natalie Portman is deemed to be "highly gifted", and is technically qualified for Mensa (on the Stanford-Binet scale).
While not a major sports fanatic, she enjoys playing football with her friends and partaking in track and field events. She also has been seen at tennis events, is currently a big supporter of the US Women's Soccer team, has attended Los Angeles Lakers games with family, and even caught a Real Madrid football game when filming in Spain.