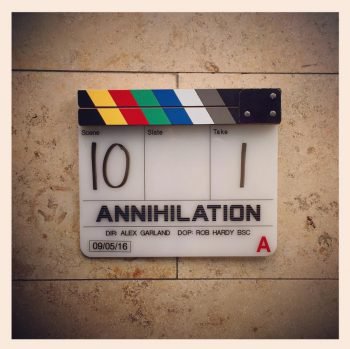 Annihilation, the next film by Alex Garland, is one of the most anticipated films starring Natalie this year. Although we have not yet seen any trailer or official photo, here we have a couple of tidbits from the last days.
-British director Danny Boyle did a Facebook Live yesterday on Trainspotting 2, his last film, and at one point said he saw a sneak peek of the movie and comented it's wonderful and Natalie is amazing in it (around 17:00).
-Also, it looks like there's going to be a test screening today in New York, so presumably we'll soon see the first real reactions about the film. Let us hope that the expectations will be fulfilled. For me it's undoubtedly one of the most interesting projects of the year.