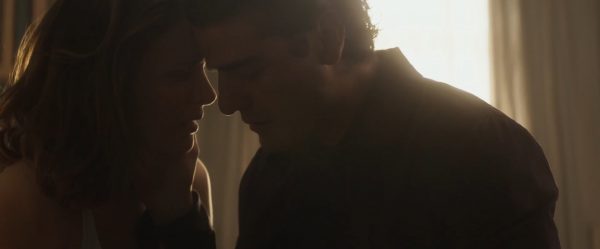 This is a quiet week in Natland, so it´s a good time to do a compilation of tidbits about the next Natalie film to be released.
-The release of the teaser trailer for the film directed by Alex Garland has had a great media impact the last days: almost six million views in the official Paramount YouTube channel and the film is now #5 of the most popular movies in IMDB
-Author Jeff VanderMeer has given a couple of interviews this past week in which he gives us several interesting keys about what we will be able to see in the film:
The Verge: Annihilation author Jeff VanderMeer on how his next novel is inspired by our dystopian present
Annihilation was imbued with a level of surrealism and flat out weirdness in Area X. How do you think the film does when it comes to translating what you wrote visually?

Visually, it does an excellent job. There's a scene involving Tessa Thompson's character that's not in the novel that I wish I had written. Getting to watch that scene being filmed was tense and exciting. The texture and the tactile nature of the movie, and the way it uses horror elements, are definitely is faithful to the novel. One difference is I think I see human beings as often irrational and inconsistent in their behavior, actions, and analysis of circumstances. I think Garland sees it mostly the other way around. So there should be some interesting takes online comparing the movie to the book, for a variety of reasons.
The Game of Nerds: An Interview with Annihilation Author Jeff VanderMeer
Were you anxious going into seeing the rough cut?

Sure. Garland was very kind, he asked for my notes on the rough-cut and I gave them and he said he was going to take most of them. Which, he's under no obligation to do that so that was very nice.

So where do we stand with the other chapters of the trilogy because Garland mentioned he wasn't even aware that was two more novels?

I think he was focused on the one, just making that one a complete story. The novels are such closed vessels that it doesn't really ruin anything. Despite the changes that he's made I could see with very few tweaks them being able to make something like Authority though I think that probably what would happen is some of the bureaucracy stuff would be condensed and more of the spy/espionage element would come out more.
If Annihilation is successful, Paramount is fully within their rights to just make Annihilation 2 basically if they wanted to, they don't have to do more of the Southern Reach. In my head it would be really awesome at some point to have a series or mini-series that's just basically about the Southern Reach and those 30 years and the weirdness and everything else. But that's just a dream I have, it's not under development or anything else.
-Finally, Screen Rant makes a brief analysis of the trailer, comparing it with the novel, and tries to give some answers to what we can find when the movie is released next February.