Almost fifteen years have passed since the premiere of V for Vendetta, and to celebrate the anniversary, what better than a new 4K remastered edition of the film directed by James McTeigue…
Warner Bros. Home Entertainment has officially announced that it will release on 4K Blu-ray James McTeigue's film V for Vendetta starring Natalie Portman, Hugo Weaving, Stephen Rea, Stephen Fry, and John Hurt. The release will be available for purchase on November 3. These are the specifications of the U.S. edition:
4K BLU-RAY SPECIAL FEATURES AND TECHNICAL SPECS:
BRAND NEW 4K MASTER STRUCK FROM THE ORIGINAL CAMERA NEGATIVE
HDR PRESENTATION OF THE FILM
ENGLISH DOLBY ATMOS AUDIO TRACK
NEW Natalie Portman's Audition: Explore the depth of Evey's character with Natalie Portman's never-before-seen audition
NEW James McTeigue & Lana Wachowski in Conversation
Freedom! Forever!: Making V for Vendetta – The cast and crew of V for Vendetta reveal the intense filmmaking process
Designing the Near Future – A look at the artistic process of creating the frightening future world of V
Remember, Remember: Guy Fawkes and the Gunpowder Plot – The history behind the story of Guy Fawkes
England Prevails: V for Vendetta and the New Wave in Comics – The origins of the original V story is illuminated
Cat Power Montage – Cat Power song played under images of the film
Theatrical Trailer
Easter Egg: Hidden Bonus: Saturday Night Live Digital Short
Optional English SDH, Latin Spanish, French, and Japanese subtitles for the main feature.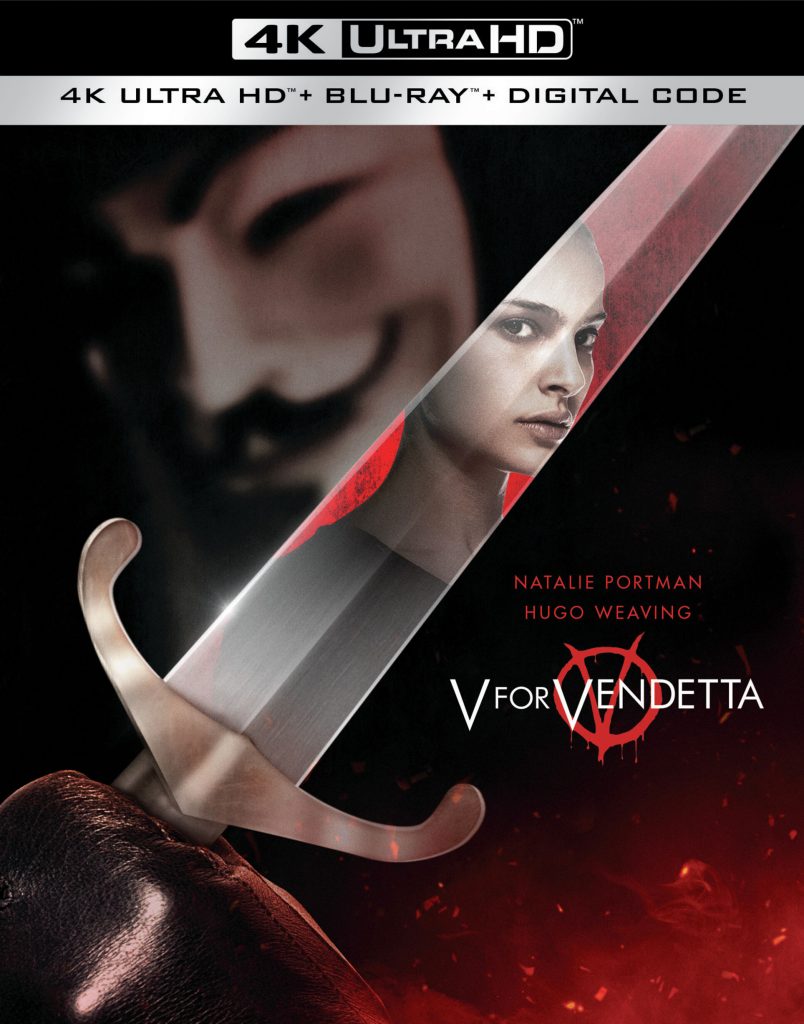 An exclusive gift set will also be available: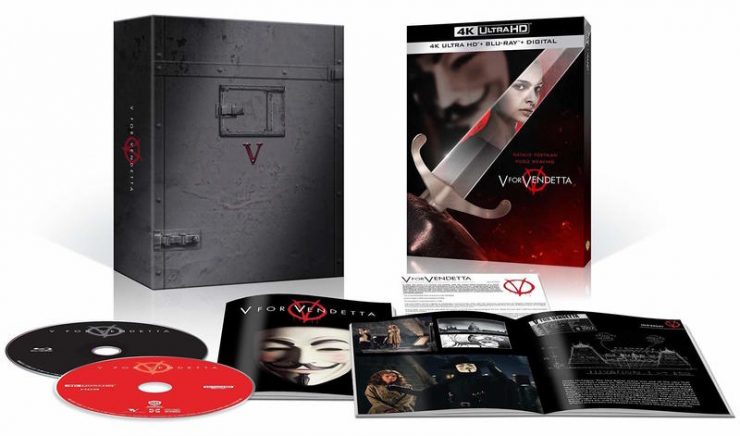 A Best Buy exclusive edition….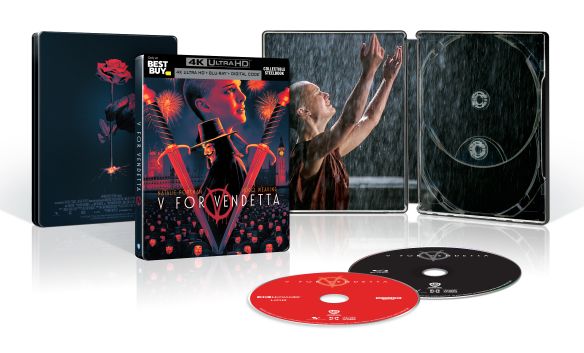 …. and a gorgeous Titans of Cult edition: