In the Fatherly/Yahoo interview, Natalie commented that she was trying to "gain muscle" for her role in Thor: Love and Thunder. Well … according to a report from The Sunday Telegraph, she would be training with the help of Luke Zocchi, Chris Hemsworth's regular coach.
Apparently Natalie, who has had her share of gruelling transformations for film roles, is hitting the gym up to twice a day with Zocchi in her bid to get "jacked" for her turn as Jane Foster opposite Hemsworth's Thor: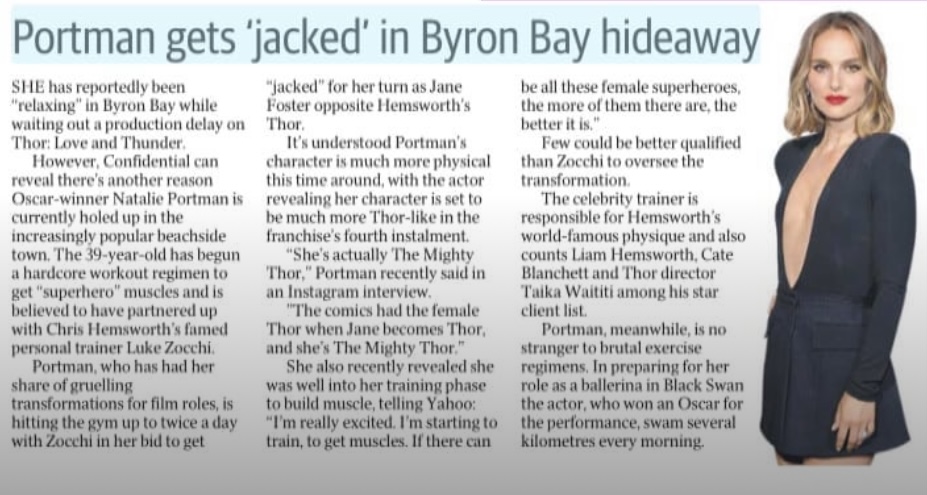 The filming of the movie will begin this fall, so we will see the results in the coming months….