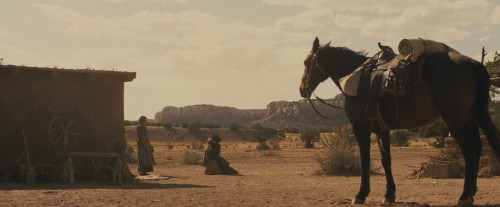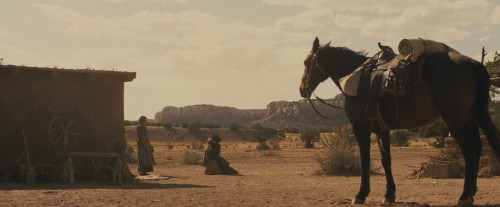 Since Dazza recently gave his opinion of the movie, and taking advantage of the fact that the film was finally released this weekend in my country, I will dare to give my humble opinion about the film 🙂
The truth is that it is easy to criticize this film: it has a slow pace, almost no action in ninety percent of the movie, and the story is nothing new (the umpteenth western siege, where the protagonists expect the arrival of the " bad guys "to massacre them) ….
… But nevertheless, it has entertained me. It is not a perfect film, far from it. The story lacks verve, and numerous production problems are noticed, especially in the inclusion of some flashbacks … and the lack of thrust villain (embodied however with conviction by Ewan McGregor). Clearly they had to wring the brain so that the absence is not noticed (the actor could not join the shooting until the very end of it); although Gavin O'Connor takes some pretty good decisions to hide this fact (his appearances in flashbacks are quite good, and the fact resolve the final siege from the point of view of Jane, Dan and Bill, inside the house it is very smart … but unfortunately that does lose showmanship to the scene.
Actually, this movie is an intimate drama, wrapped in the makings of a western. A drama about loss, the value of the strength and the courage to stand up to adversity. Jane's character is a woman dragged by the events of her life, who has the chance to finally stand up and face everything to protect her family. A woman who believed losing the man she loves, found another honest man who had the courage to protect her, and that after years of false comfort, is doomed to face the demons of her past …. all with the help of the man who loved, lost and broken by war, and finally will have the opportunity to redeem himself next to her.