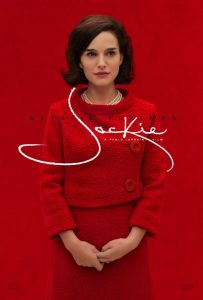 Director:  Pablo Larrain
Co-stars: Peter Sarsgaard, Greta Gerwig, John Hurt, Billy Crudup…
US Release Date: December 2 2016
Filming: December 2015-February 2016
Natalie's Character: Jacqueline Kennedy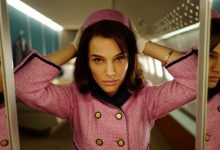 Plot Summary: After the brutal assassination of John F. Kennedy, a reporter visits his grieving widow Jackie. Her recounts of her everyday life as a first lady, the actual day of the murder, and the disturbing aftermaths, are tied together by the confrontational questions she gets asked.
Notes: – Originally intended to be a television miniseries, with Steven Spielberg behind the production.
-Rachel Weisz was intended to play Jackie Kennedy, and her then-partner Darren Aronofsky was set to produce. After their split, they both dropped out; Aronofsky ultimately returned and stuck around as a producer.
-Natalie's performance was widely lauded as one of the best of her career. She would be nominated for a slew of acting awards, including the Academy Award for Best Actress in 2017; Emma Stone ended up winning for La La Land.
Natalie's Character: Jackie Kennedy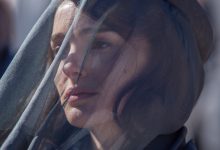 Running Time: 100 minutes
MPAA Rating: R
Budget: $9 million
Gross: $25.1 million