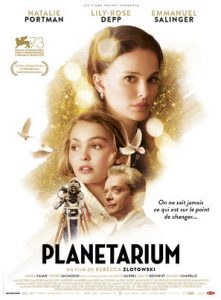 Director:  Rebecca Zlotowski
Co-stars: Lily-Rose Depp, Louis Garrel, Emmanuel Salinger
US Release Date: August 11th, 2017
Filming: September 2015-?
Natalie's Character: Laura Barlow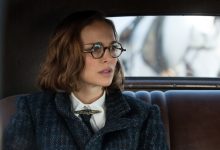 Plot Summary: Two American sisters that claim to be seances are approached by a French film producer to have psychic work done on him. The film mixes the art of film making with the ability to connect to the dead.
Notes:
– The film finally saw US distribution a full year after its film festival premieres; its distribution in France was much sooner afterwards (still in 2016) in comparison.
-One of Lily-Rose Depp's first films; Natalie and her did a lot of promotional material together for this production.
Running Time: 106 minutes
MPAA Rating: R
Budget: N/A
Gross: $530,515