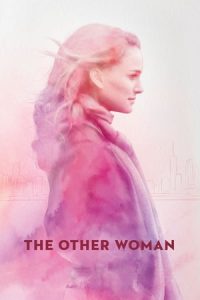 Director: Don Roos 
Co-stars: Scott Cohen, Charlie Tahan, Lisa Kudrow, Lauren Ambrose

US Release Date: January 1st, 2011 (Video On Demand) and February 4th, 2011 (Limited)
Filming: Nov-Dec (2008)

Natalie's Character: Emilia Greenleaf
Plot Summary: Aspiring Lawyer Emilia Greenleaf (Natalie Portman) thought she knew what she wanted when she went after the sexy, married Senior Partner, Jack Woolf (Scott Cohen) . However, she didn't count on getting pregnant and married, and she certainly didn't plan on having to forge a relationship with her highly strung 5 year old stepson, William..
Notes: – Jennifer Lopez was originally cast in the role and when she dropped out the production was in danger of being shut down. Natalie stepped in to star and produce.
– Was initially titled "Love and Other Impossible Pursuits" before becoming "17 Photos Of Isabel" and then finally returning to the original title for international release.
– Had its world premiere at the Toronto International Film Festival. Variety, LA Times and The Hollywood Reporter loved it. But there were some very negative reviews as well.
– When eventually getting a video on demand and theatre release in early 2011, the film's title had been changed to The Other Woman.
Running Time: 119 min
MPAA Rating: R

Budget: ? 
Gross: $23k (Domestic) and $449k (Worldwide)
IMDB Rating – 6.3/10
Rotten Tomatoes Rating – 5.5/10
NP.com Users Rating – 7.2/10