A new Dior Ultra Rouge lipstick campaign is coming, and we have a couple of stunning photos and a video (via @Padme.Natalie):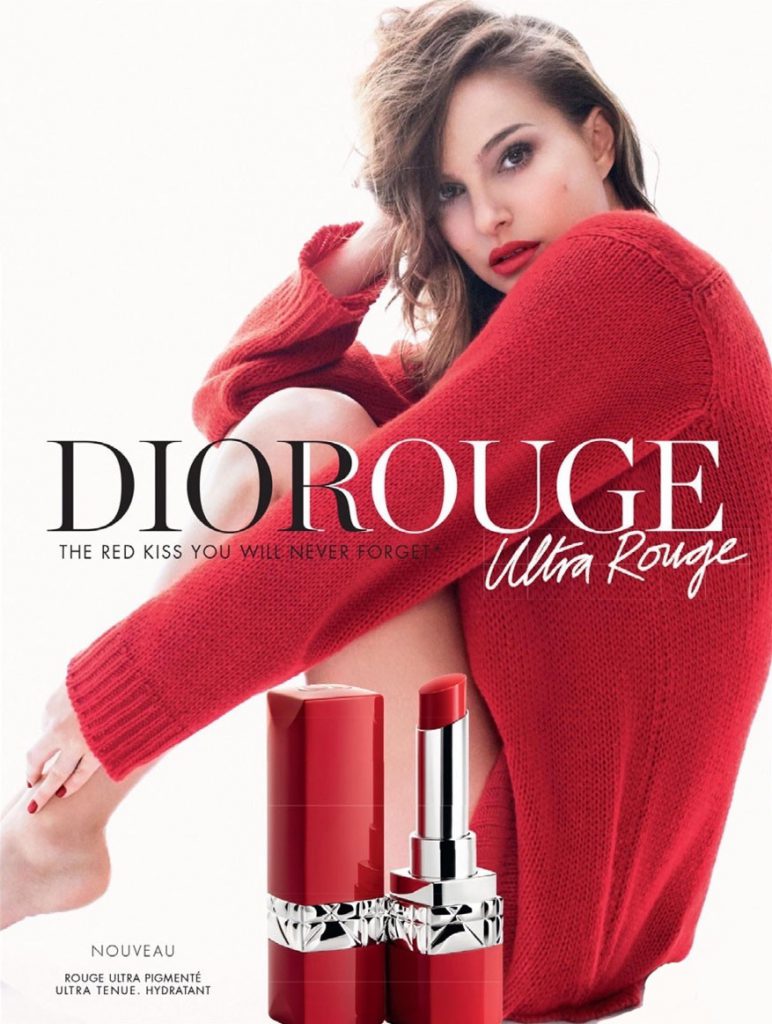 More after the jump:
Natalie appears in a new campaign for PETA speaking about famed writer Isaac Bashevis Singer. The writer, who died in 1991 in Florida, won a Nobel Prize in Literature in 1978 for his work. He was a prominent vegetarian for the last 35 years of his life. Several of his works referenced his compassion for animal suffering, and he even once compared it to the Holocaust. In the video, Natalie speaks of Singer's Jewish background and how it came to influence his decisions:
I finally returned from a few days of vacation, with renewed energy to tell you the news that is happening in Natland. The truth is that there have not been many in recent days (probably Natalie is already filming the movie by Noah Hawley), but here we have a few Tidbits:
-According to Star Wars Website, Padme Amidala will be returning to the fray for Star Wars novel Thrawn: Alliances later this month. While Natalie's prequel character will always be known as the mother of Luke Skywalker and Leia Organa, Thrawn: Alliances will roll back the years to focus on her military prowess, and below you'll find a glimpse of the Barnes & Noble exclusive edition for Star Wars: Thrawn – Alliances. The image that illustrates this book has a great resemblance to her: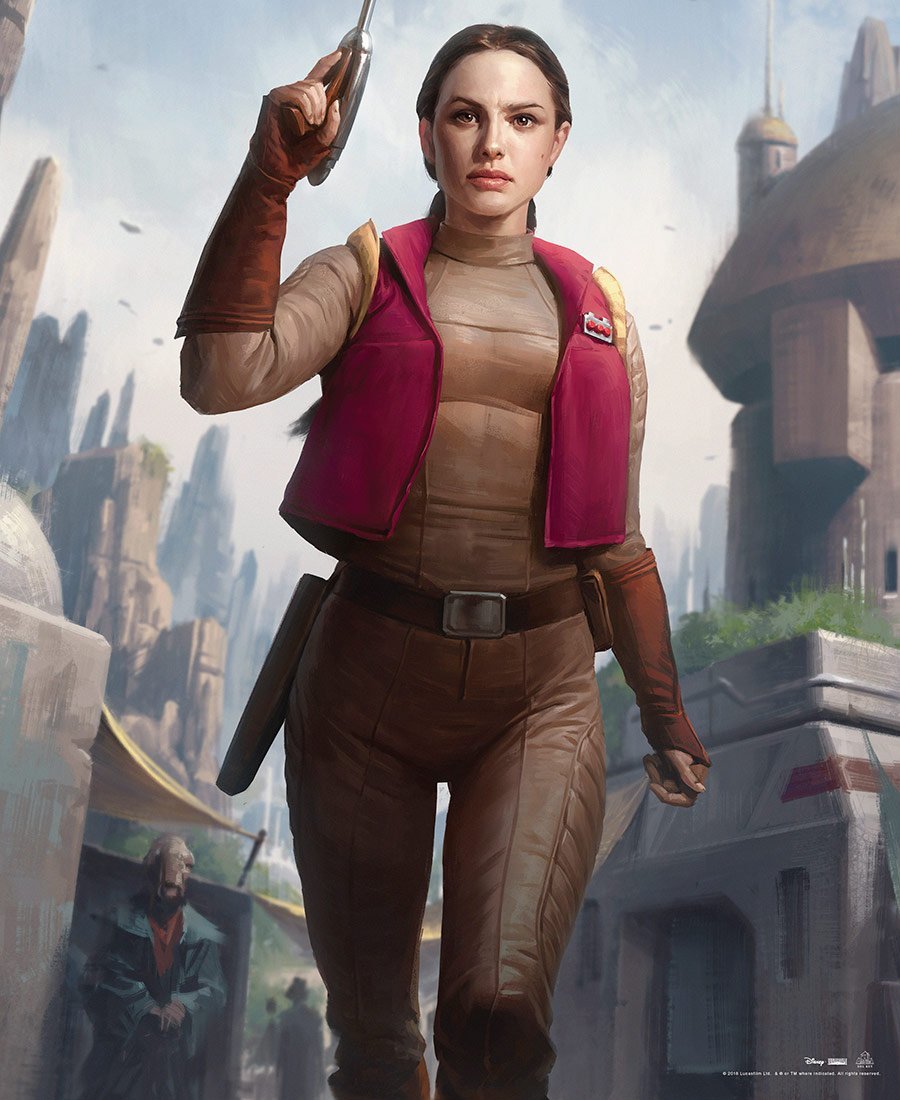 -Speaking of Noah Hawley's film, Pale Blue Dot, according to this press release about Natalie's conversation with Yuval Noah Harari next September, the film could have a new title: Life On Earth. We'll see if there's any official confirmation about it.
-Finally, we have a HD video of the post Q&A screening of "Eating Animals" at the LA Landmark Theatre last June:
If you're in the UK you can grab tickets for a conversation between Natalie and author, Yuval Noah Harari. The event will be held in Westminster, London, and will be in promotion of his new books, 21 Lessons for the 21st Century.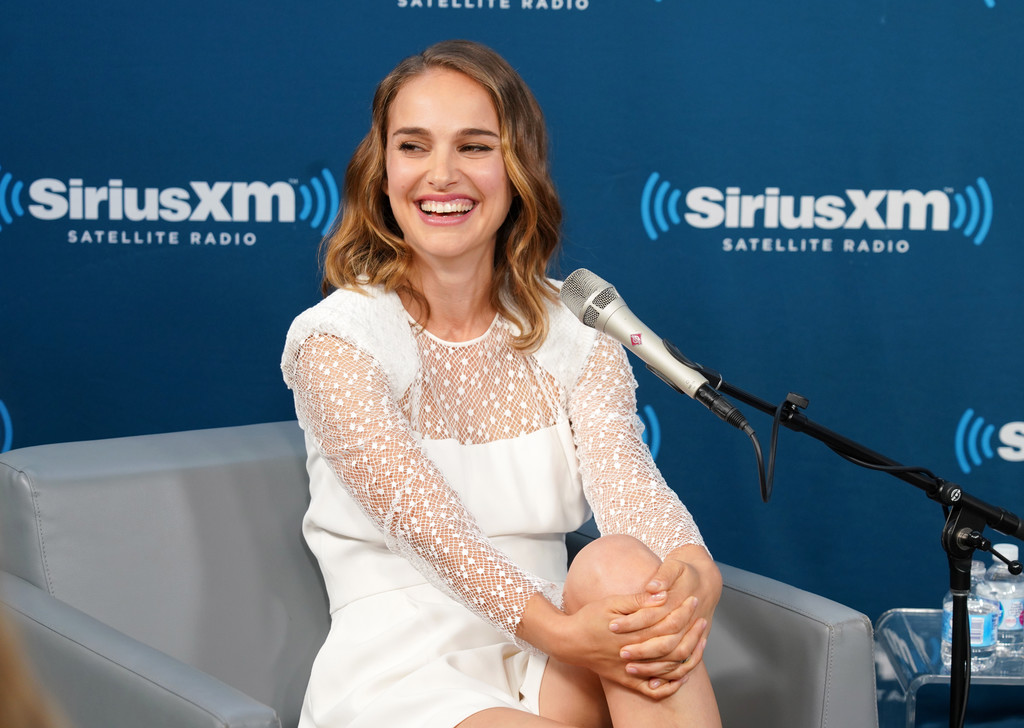 Yuval had this to say:
"I am very much looking forward to talking with Natalie. We were both born in the myth-factory of the world, and much of our careers have revolved around the tension between myth, science and science fiction. I am keen to hear her take on reality, fiction and everything in between. Neither of us is known for dodging difficult issues – so it should be interesting."
Natalie Portman's next film, which should start filming any day now, is Pale Blue Dot from director Noah Hawley (Fargo TV series).
Well, it seems Pale Blue Dot was a placeholder title for the psychological drama about a returning female astronaut. What will the film actually be called? Your guess is as good as mine but we're going to keep calling it Pale Blue Dot until a new title emerges.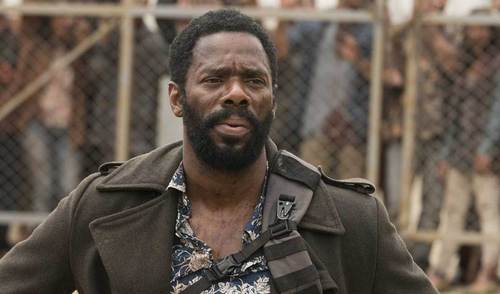 In casting news, it has just been announced that Colman Domingo (Fear the Walking Dead) and Jeremiah Birkett (LA Confidential) join Natalie, Jon Hamm, Zazie Beetz and Dan Stevens.
Friday is almost upon us so to ease into the reverie, here are some new Natalie Portman tidbits.
– The LA Online Film Critics Society handed out their mid-year awards. Natalie was nominated for Best Actress and Annihilation also got several other nominations, but in the end the only success was runner-up for Best Adapted Screenplay.
– Somewhat related, The Playlist has an early look at next year's Academy Award potentials for Best Actress and Natalie's Annihilation is mentioned… as a long-shot.
– The Genesis "Jewish Nobel" Prize, which Natalie chose to not accept, was finally given to Ruth Bader Ginsburg who, at one stage, Natalie was set to play in a biopic. It turns out Ginsburg was the original choice for the award, so perhaps fitting that she received it.
There have been some standout on-screen interviews with Natalie Portman in recent weeks, most of them very polished and professional. Today we have something a bit different – Aaron Fogelson managed to get Natalie to chat about a range of topics during her Boston Calling appearance.
It's quite endearing thanks to the low-fi quality of the surroundings and Aaron looking like he's having the best day of his life.
Belerofonte is away on a much deserved holiday, which means I'll be back for update duty. It's going to be tough but together we can get through this!
The first bit of news is that Natalie Portman was snapped leaving Kismit restaurant in Los Feliz yesterday. She's looking fabulous so if you want more, click on the thumb below to go to Daily Mail's report.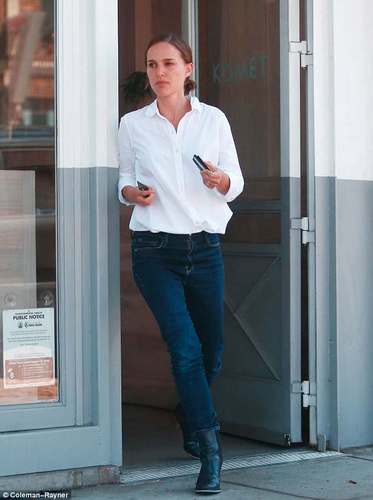 It's time for a new weekly batch of tidbits:
-Usually, film critics associations announce their nominations and awards at the end of the year, but Los Angeles Online Film Critic Society has broken the rule, announcing their "mid-season" film awards nominees. Ryan Coogler's Black Panther received the most love with seven nominations, but Annihilation has also achieved four mentions, including one for Natalie in the category of best actress. The winners will be known next week.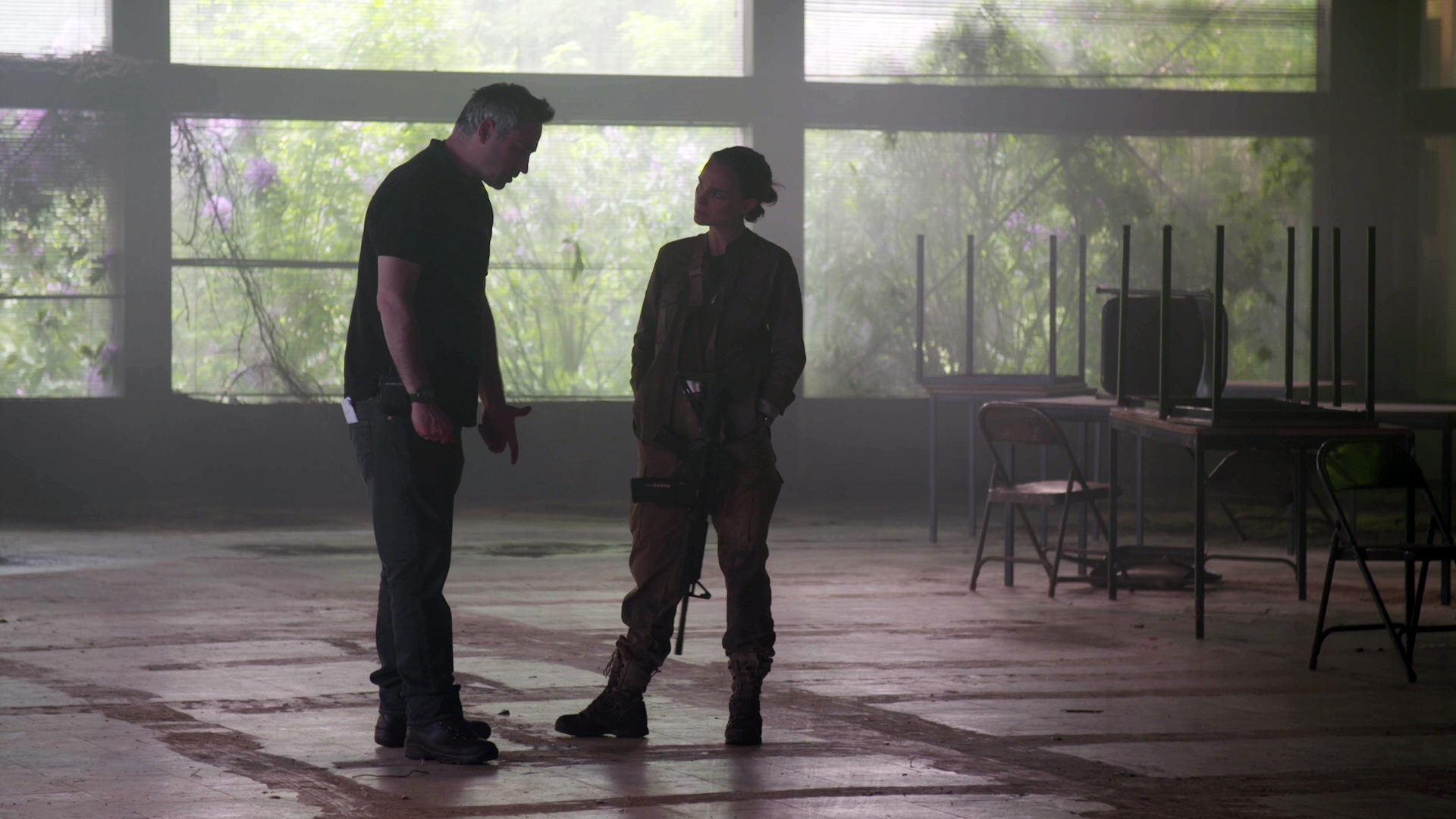 More after the jump:
It seems Natalie has joined to nationwide protests across the US over the Trump administration's strict migrant policy. People across many major towns and cities in the US have been urged to gather under the slogan #familiesbelongtogether. No pictures of Natalie so far, but W Magazine has several photos of the people who are participating in the marches this Saturday.
Natalie continues to promote "Eating Animals." On this occasion, she visits the Bon Appétit test kitchen to make a vegan carpaccio with Carla. Can she follow along using verbal instructions only? We will see it in this video:
On Sunday, Natalie, Benjamin, Aleph and Amalia spent a day off at Disneyland, where the whole family was seen enjoying several of the rides and a Star Wars show. TMZ and Daily Mail have some nice photos of the moment. It should be noted that Amalia's face is visible in one of them: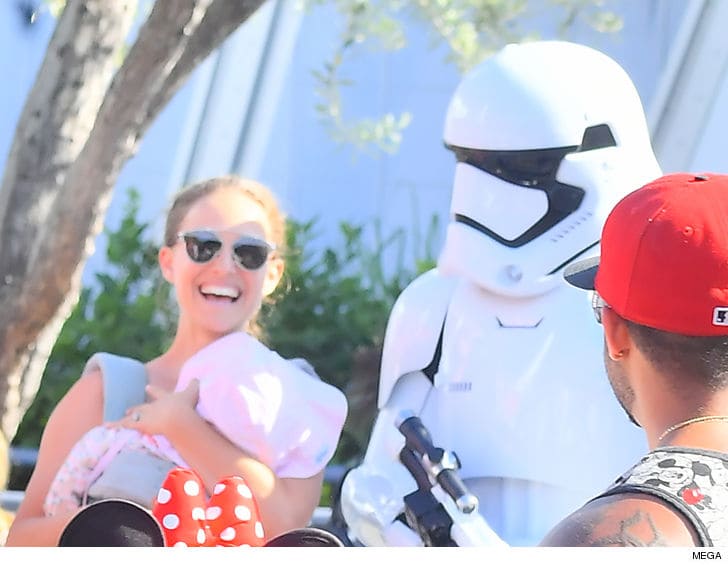 While waiting for the shoot of Pale Blue Dot to start in a few weeks, we have some tidbits today …
-According to this article from gossip website The Blast, Natalie has pulled out of a deal to acquire the television rights of the Israeli best-selling book "Harpoon" at the last minute because of the controversy surrounding Natalie's choice to turn down attending the Genesis Prize ceremony.
Apparently, Natalie is in the ResearchGate Webpage, under her real name. This is a social networking site for scientists and researchers to share papers, ask and answer questions, and find collaborators. It is probably the largest academic social network in terms of active users right now. Thanks to Daniella Neasa for the find.
-Finally, Natalie shared on instagram last Thursday one of her most remembered phrases in the Star Wars prequels:
One more day, Natalie continues to attend screenings of the documentary produced by her. On this occasion, we have a couple of instagram posts of her appearance at the Landmark Theater in Los Angeles:
Eating Animals premiered in New York last week, and now it's the turn for Los Angeles. Natalie and director Christopher Quinn attended a Q&A after a screening at the Landmark Theater this afternoon. Here are a few instagram photos and a full video of the appearance:
We have a couple of more video excerpts, belonging to Natalie's interview for Today´s Show with Hoda Kobt, recorded at SiriusXM Studios. The full interview will air on June 25:
Finally we have one of the interviews made at the SiriusXM studios in NYC last weekend, on the occasion of the release of "Eating Animals. In this video, Natalie reflects on what it means to be a vegan:
Natalie continues to promote "Eating Animals" these days. She will attend a few more screenings in Los Angeles next weekend, and Popsugar has a new video, in which Natalie is asked about some common myths that vegans are really "tired" of hearing: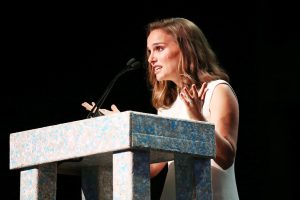 Natalie is spearheading a new campaign calling on U.S. lawmakers to stop tearing families apart as authorities crack down on illegal immigration.
She has joined forces with activists at the National Domestic Workers Alliance to slam the new policy via a MoveOn petition, which will be delivered to Secretary of Homeland Security Kirstjen Nielsen, and members of the U.S. Congress.
"This shockingly cruel, traumatic, and inhumane practice has no place in our country," Natalie shares in a statement. "It must be stopped immediately, and without holding these children hostage to pass other anti-immigrant policies.
"We must speak loudly enough, and in large enough numbers, that the media stays focused on this story.
"I've joined the National Domestic Workers Alliance to launch this petition. Please sign it and stay tuned for more ways to help these families."
More than 320,000 people had added their names to the campaign until now.
Natalie isn't the only star to speak out against the controversial illegal immigration policy – Bette Midler, singer John Legend and his wife Chrissy Teigen, filmmaker Ron Howard, actresses Evan Rachel Wood and Alyssa Milano, and country singer Willie Nelson are among the celebrities to blast the Trump administration in recent days, while Hollywood veteran Kevin Costner expressed his disgust during an appearance on talk show The View last Tuesday.