Just Jared is reporting that Natalie was phonebanking for now President Elect Barack Obama earlier today.
Natalie Portman gives a great big smile as she volunteers her time for the Barack Obama campaign at a phone bank in New York City on Tuesday, Election Day.

The 27-year-old has been doing radio interviews and making friendly calls encouraging people to vote.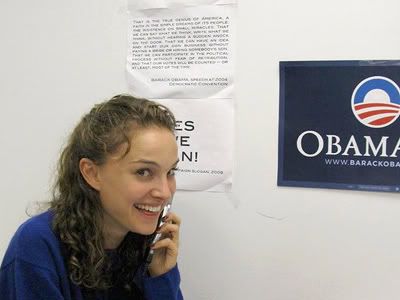 How many of you would pee your pants if Natalie Portman called you?