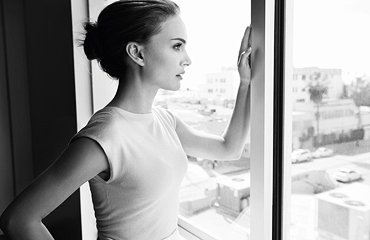 It's that time again. Time to close out 2013 with a recap of all the big news of the year. With only one new feature film being released, it was a relatively quiet year for Natalie (but thankfully not as dire as the wasteland of 2012). Here's everything you missed if you were living under a rock.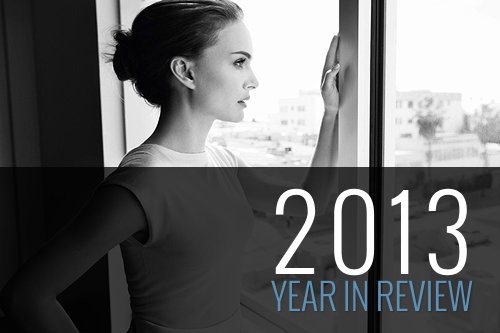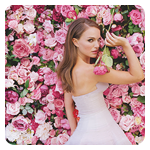 Miss Dior
As the face of Christian Dior Parfums, Natalie kicked off the year by appearing in Diorshow Iconic Overcurl mascara and Diorshow Mono eyeshadow print ads. La vie en rose, the short film directed by Sofia Coppola for the new Miss Dior fragrance campaign (farewell, Miss Dior Chérie), debuted in late February. Whether you follow Natalie's work for Dior or not, the commercial and the Tim Walker photo shoot shouldn't be missed. Over the summer, print ads featured Natalie with a bold red lip for a new Rouge Dior campaign. A behind-the-scenes video for an apparently unused Diorskin Nude campaign shot by Mert & Marcus surfaced towards the end of the year. In November, Dior debuted Natalie and Shirin Neshat's 10-minute short silent film installation, Illusions & Mirrors (previously titled Through the Abyss) at the 'Esprit Dior, Miss Dior' exhibition at the Grand Palais in Paris.
Paris, je t'aime
At the end of January, Natalie's husband, Benjamin Millepied, announced that he, Natalie, and their son, Aleph, will be relocating from Los Angeles to Paris in 2014. The family will be moving to be closer to Benjamin's job as the new director of dance for the Paris Opera Ballet, which begins in September. Natalie has expressed her fondness for the city in the past, and seems quite excited about becoming a resident, calling it a dream. During her press tour for Thor: The Dark World in Paris, Natalie revealed that she is learning French in preparation for the move.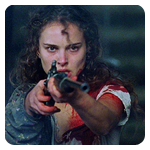 Jane Got a Gun Problem
Problems on the set of Natalie's indie western, Jane Got a Gun, began cropping up right before filming was scheduled to begin in Santa Fe (originally in February, then pushed up to March). It began with the disappointing news that Michael Fassbender, who was to play the titular character's old flame, was dropping out of the production due to scheduling issues. Joel Edgerton, who was originally cast to play the film's villain, stepped into the vacant role. Jude Law came on board to fill Edgerton's old role and all seemed well. But for whatever reason (it depends on who's telling the story), director Lynne Ramsay decided not to show up for work the day production was scheduled to begin. What followed could probably be made into its own recap. Gavin O'Connor stepped in to fill the empty director's chair. Jude Law peaced out immediately, and was replaced by Bradley Cooper in April, who was replaced by Ewan McGregor in May. Things finally seemed to settle down after McGregor's casting, until a lawsuit was filed against Ramsay in November. Later that month, a mixed review for an early screening popped up. Despite all of the turmoil, it looks like Jane Got a Gun might be halfway decent. The film is set to be released on the 29th of August. Hopefully we'll get some official promotional photos soon and we can all stop using that old Cold Mountain still. 😛
Knight of Cups
In May, we got our first official look at Terrence Malick's Knight of Cups, with a publicity still featuring Natalie and Christian Bale frolicking on a beach. Is it safe to assume she's not being cut from the film yet? Still no word on when this and the other (still untitled) Malick project will be released.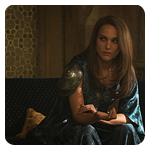 Thor: The Dark World
In October, Natalie reprised her role as Jane Foster in the sequel to Marvel's Thor, her first major movie since… well, Thor. Natalie began promotion for the film in London, where she made an appearance on The Graham Norton Show and walked the red carpet for the film's world premiere. She continued her press tour in France and Germany, and made appearances at the Paris and Berlin premieres. In November, Natalie promoted the film in the United States, vising the sets of Good Morning America, The Late Show with David Letterman, and Late Night with Jimmy Fallon. She was a no-show for the Los Angeles premiere, opting instead for a quieter private screening in New York City. The reviews for the film were lukewarm, but fans were pleased and it made bank at the box office, ensuring a follow-up in the future.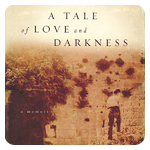 A Tale of Love and Darkness
Over the year, Natalie passed on roles in the upcoming film adaptions of Macbeth, Dare Me, and Gone Girl, much to the disappointment of some and relief to others. We can only assume that the projects conflicted with filming of Natalie's own adaption of Amos Oz's memoir, A Tale of Love and Darkness. The film will be her feature-length directorial debut. The project was announced way back in 2007, but it finally seems to be moving forward. Natalie, who is also producing, working on the screenplay, and will be acting in the film, began pre-production in Israel in October. Slawomir Idziak was announced as the cinematographer in December. Filming should begin in 2014.
Notable Appearances
That about wraps it up. Hope everyone has a wonderful new year!