We've got a jam-packed edition of mini news items today.
– Let's start with this Instyle interview with some of Natalie's beauty tips (tip one should be "genetics") and her favourite beauty products.
– Here is the trailer for Marielle Heller's Diary of a Teenage Girl. What has this got to do with Natalie? Heller is directing Natalie's upcoming film, On the Basis of Sex.
– I didn't get a chance to fanboy it up for my favourite moment from Natalie's Cannes appearance – the time she met Annie Clark (better known as St. Vincent) and her girlfriend, Cara Delevingne (model and actress).
– Another cute moment during the festival was Mindy Kaling, Natalie's co-star in No Strings Attached.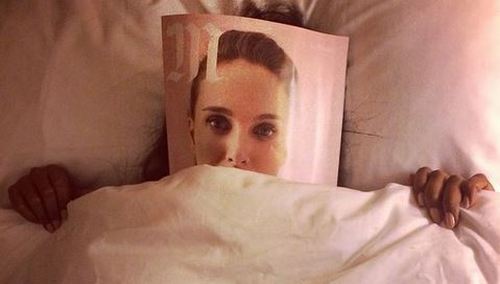 – And finally, this update was written while listening to the beautiful main theme for Knight of Cups.