Vanity Fair has published its already classic Hollywood special issue. This year Natalie, Emma Stone, Amy Adams, Janelle Monáe, Dakota Johnson, Elle & Dakota Fanning, Ruth Negga, Aja Naomi King, Greta Gerwig and Lupita Nyong'o are in the cover. Here we have the photos of her in the Portfolio and a behind the scenes video: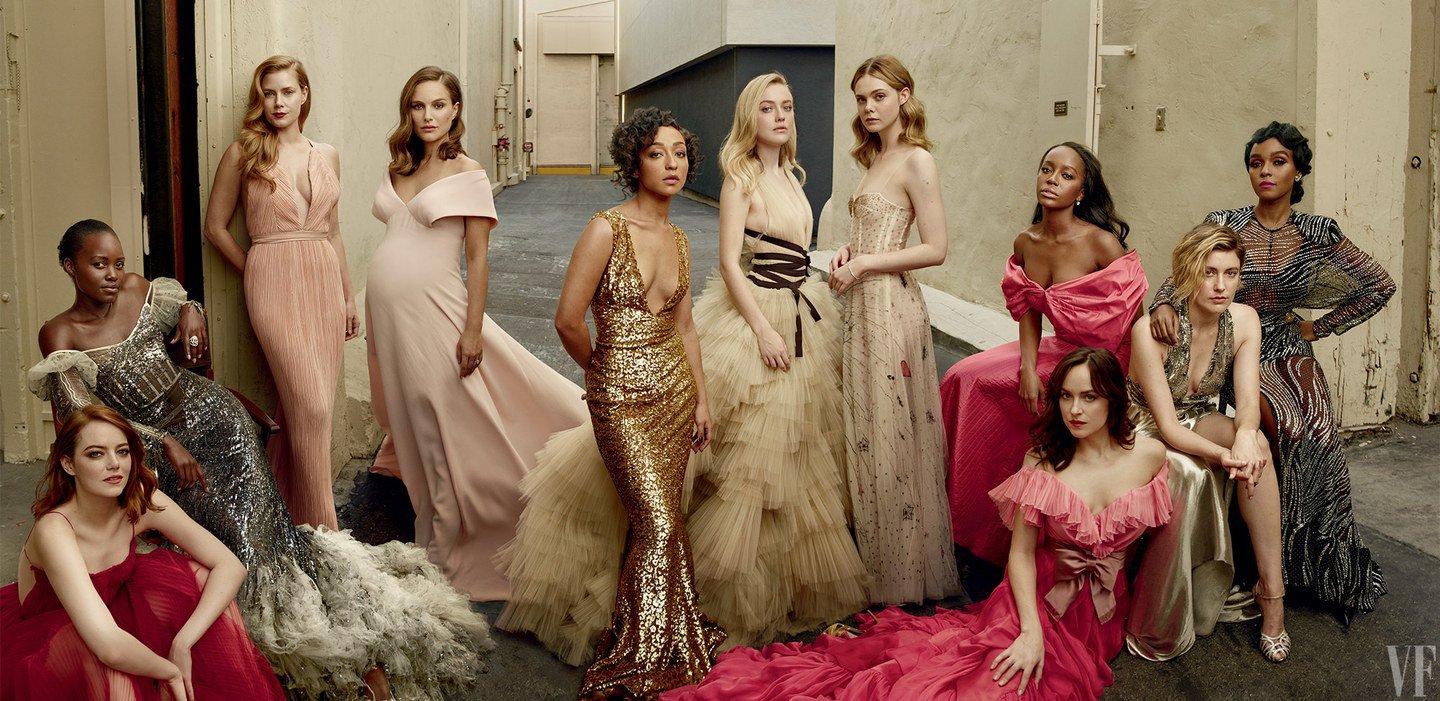 NATALIE PORTMAN

37 FILMS, INCLUDING JACKIE (2016); ONE ACADEMY AWARD.

A super-concentrated packet whose features have the precision of an X-Acto knife, Natalie Portman literally and figuratively blasted out of the box as a pubescent punkette assassin in The Professional (1994) and hasn't taken a breather since, working with the top stratum of directors in a carousel of genres ranging from costume drama (The Other Boleyn Girl) to space opera (the Star Wars prequel trilogy), to mirror-splintering psychodrama (Black Swan, for which she won the Academy Award for Best Performance by an Actress in a Leading Role). And now, dominating the camera frame while scarcely moving a facial muscle (Garbo-esque close-ups galore), is her command performance as Jackie Kennedy in Pablo Larraín's Jackie, a master class in how to use deportment, etiquette, feathery enunciation, and impeccable fashion taste to ward off chaos and the howling wolves of grief. From Jackie's blood-spattered pink Chanel-styled suit to her widow's black veil and mourning dress as she staggers through the milky-white mist of Arlington National Cemetery, the film is iconography in sleepwalk motion, history as a trance state.