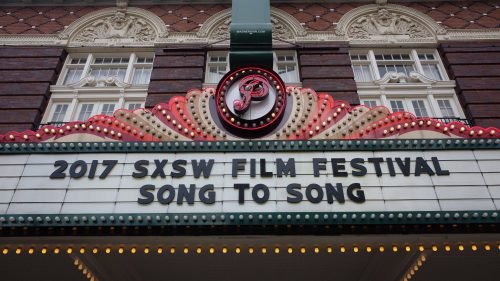 Finally, the film's premiere took place at the Paramount Theater in Austin yesterday, and as expected, Natalie was unable to attend the event. Producer Sarah Green shared a note she received from the actress saying that she just had her baby and wasn't able to get on a plane yet, but that making the film was an amazing experience. The rest of the main cast (Ryan Gosling, Rooney Mara and Michael Fassbender), were there: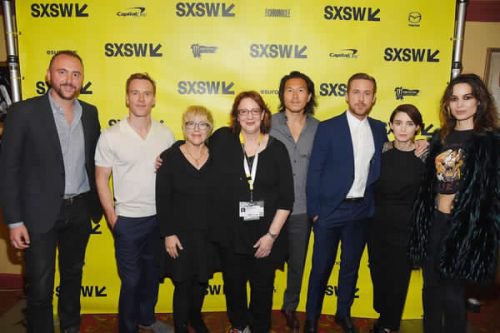 … As for the critical reception, the movie is following the same path as the last three films of the Texan filmmaker. "Boring", "same schemes" and "self-parody" are the adjectives that are repeated over and over again in the first reactions and reviews. There are exceptions, of course, but it's the same tonic as with Knight of Cups and To the Wonder last years. On a positive note, Natalie seems to shine every time she appears on the screen:
Variety: We've heard it all before: soul-sick characters, wide-angle vignettes, wispy poetic musings — this time set against the Austin music scene.
Of the characters beyond the initial love triangle in Malick's too-white ensemble, Portman has the biggest part, and also the most powerful, owing not only to her character's fate, but also the actress's ability to take a slender, nearly dialogue-free role and make it feel fully rounded.
The Daily Beast: Ryan Gosling Serenades SXSW in 'Song to Song'
It's Portman, though, who gets to explode. As Fassbender's paramour, she thrusts herself from struggling waitress to seductive vixen to startled and scared captive, addicted to the adrenaline provided by his lifestyle, his money, his sex, and his drugs.
It's interesting to watch following her lead turn in Jackie, a masterful feat of control and calibration of pitch, body, and emotion in every scene of the film. She's only a supporting player here, but it's her role as collateral damage to a life lived song to song that leaves you momentarily silenced.
The Hollywood Reporter: This emotionally challenged romance gives more ammo to those who've turned on the revered auteur.
IndieWire: Ryan Gosling, Rooney Mara and Michael Fassbender Unveil Terrence Malick's 'Song to Song' at SXSW — Watch
https://twitter.com/jhoffman/status/840403987933331456