To much consternation, Natalie's rumoured appearance in Gravity fell through and Sandra Bullock took her spot in the spacesuit. Well, Natalie might finally get to space in Noah Hawley's (Fargo series) Pale Blue Dot. Reese Witherspoon was going to star but has had to drop out over TV commitments, opening the door for Natalie. She is currently in talks but, given how much I love Fargo, I hope this one pans out.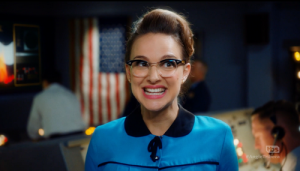 "Pale Blue Dot" follows a successful female astronaut who, after coming back home from a mission in space, starts to unravel when confronted by her seemingly perfect American dream life. The film explores the theory that astronauts who spend long periods of time in space begin to lose their sense of reality when they return home.
Read the full report at Variety.