Natalie, Jessica Alba, Judd Apatow, Julia Louis-Dreyfus, Allison Janney, Jane Fonda, Chelsea Handler, Lil Rel Howery, Chelsea Handler, Charlize Theron, Adam Devine, Whitney Cummings, Connie Britton, Alyssa Milano, Nina Dobrev, Sophia Bush, Chris Redd, Lily Collins, Sean Hayes, Justin Theroux, Zoe Lister-Jones, Kevin Smith and Nick Kroll are just a few of the stars that came together for the Telethon for America on Monday. The initiative promotes voting ahead of the Nov. 6 midterm elections: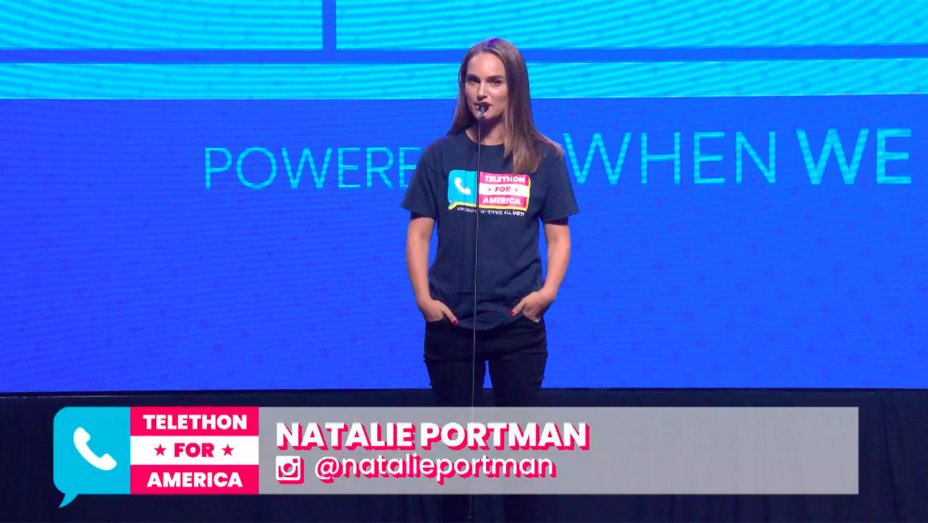 Natalie spoke about the importance of voting and pointed out women haven't been able to vote for even 100 years.
As citizens, it is our duty to our country, communities, family and most importantly to ourselves to exercise our right to vote," said Portman. "This is not a right to be taken for granted. Did you know that women in America have been voting for less than 100 years?