It's time for Day Two of PORTMANIA XXV!!!
And we're very excited because Day 2 of PORTMANIA is when things really get started! It may seem like it started yesterday. But not really. I really don't know how to get this PORTMANIA Party Started. I've run out of ideas after 25 PORTMANIAS. Well, actually, it was after the third one. But I feel we didn't really get started at all. This PORTMANIA has failed already!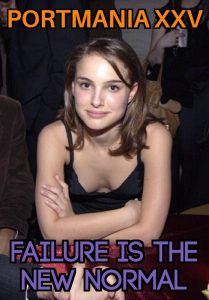 But just being a loser isn't enough anymore.  When you fail you have to TRY AGAIN.
So, how do you start a party? This question has plagued mankind for centuries. Bad parties were the reasons behind almost all major wars going back to the Roman Empire. So it's a tricky thing…
Now that we're in the FUTURE, I have a helpful tool that all of our ancestors didn't have and I can now easily prevent war and suffering!
I'm going to look up PARTY tips on the internet!! And get this PARTY STARTED FOR REAL! Official Party Starting Imminent!
Alright, here's what I found…
HOW TO PLAN A PARTY:
Okay. A PORTMANIA THEME. Let's see…. We need a theme that's thought provoking and readily agreeable…
How about "Penguins Can Be Weird Looking, But They Seem OK!" That sounds good to me!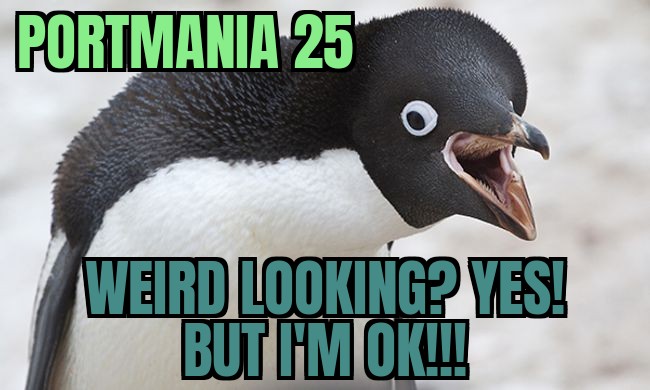 Done! Now what?
That's You guys! I'm sending the invites out now!!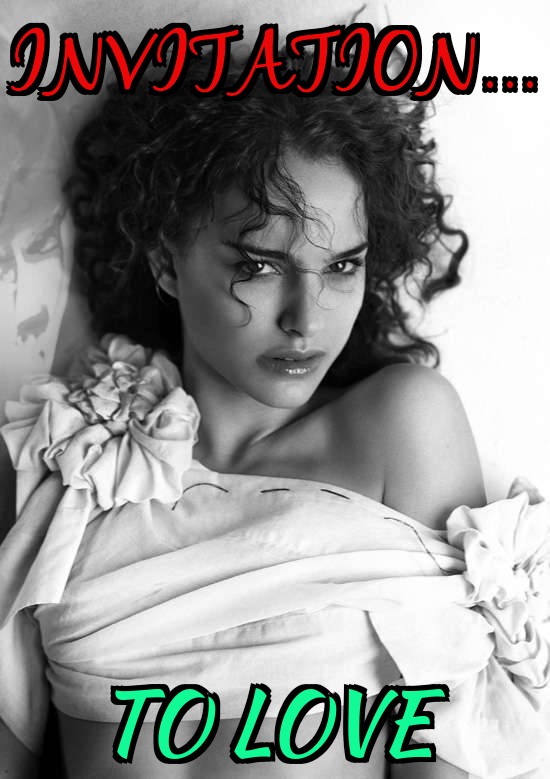 You are formally invited to PORTMANIA 25!

WHAT: PORTMANIA!

WHO: NATALIE PORTMAN, FOOL!

WHEN: NOW!

WHERE: HERE!

WHY: IT'S PORTMANIA!

HOW: YOU'RE SOAKING IN IT!

RSVP! BYOB! RIP! TTFN! LMAO! IIRC! ALOTBSOL!
 Invitations sent! Let's see what's next…
Taken care of! I went to the grocery store earlier and bought a bag of baby carrots and some pretzel rods! And I think I have a can of Dinty Moore Beef Stew somewhere. Gluten free. That should cover every palette there is! Even the most picky eater. Maybe I'll get some ranch dressing, too. Alright, what else is there to do?
Okay, let's see what kind of music I have here… I have the soundtrack to Naked Gun 2 1/2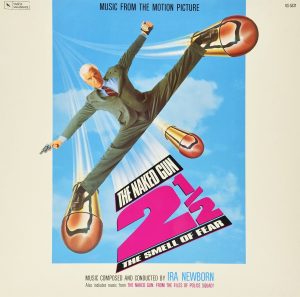 and the Billy Ray Cyrus album Some Gave All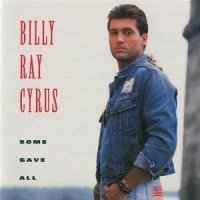 That's a fine range!
TIP FIVE: Start Partying!!
WHOOOO! I guess that's it! We're done! and now we party!!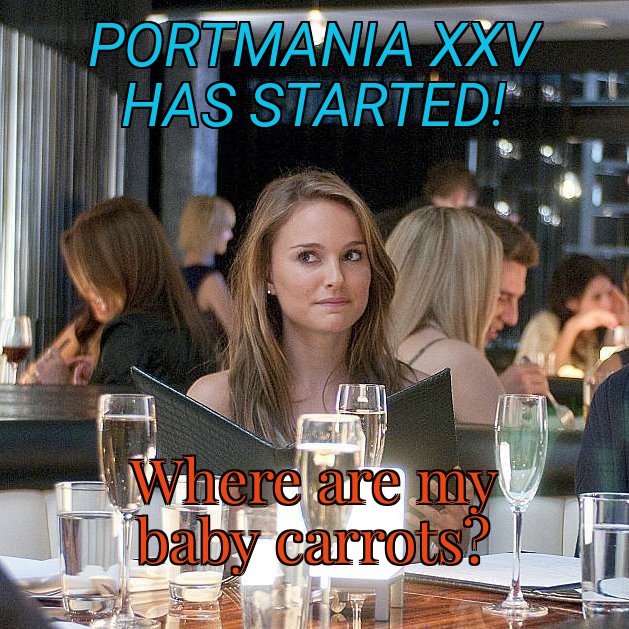 Everything's ready! AND now we can serve you the fine PORTMANIA content you've been enjoying for 23 years! or something…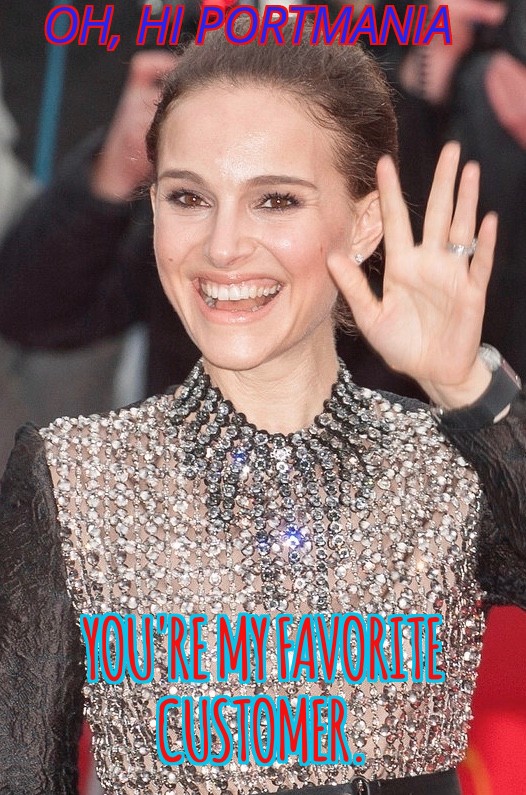 and this might be the BEST PORTMANIA EVER!!
But we're out of time!
SO STAY TUNED!! Now that this PORTMANIA is officially started, we can really get started tomorrow with DAY THREE!! It's wacky!!
You can be sure of PORTMANIA!