Damn, still kicking.
Alright, here's the rest of the update…
A new poll conducted in the UK shows that Jews want to date Natalie the most. Interestingly, Zach Braff came 3rd in the mens poll, behind…
this man
and
this man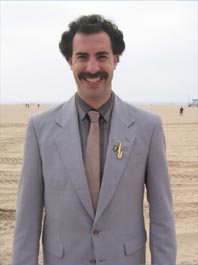 Ouch. Anyway, thanks to Mike for the link.
Marina found this little tidbit about a perfume that Natalie likes.


"Pass the perfume, honey!" might be something SARAH JESSICA PARKER and MATTHEW BRODERICK have said as the couple shares a love for BRANDYParfums. The unisex fragrance is fresh with top notes of apple and peach, and herbaceous heart notes that help reduce stress. Among other celebrity fans claimed to have sparkled this scent are Star Wars queen NATALIE PORTMAN, the grand dame JUDI DENCH, sunny star GOLDIE HAWN and Spiderman hero TOBY MCGUIRE.

And onto some fanart.
Roger F sent in this nice simple wallpaper.
Next up are 3 wallpapers from Nora.
3 more simple wallpapers, this time from Scott.
Cyberkai sent in another cool wallpaper.
Lohr sent in some freaky zombie pics. Tres cool.
And finally, Kerry sent in some sketches.
Cheers