We finally have new candids, these are new pictures of Natalie and family in Israel sometime this month, some really cute pics there.
Just so you are aware, Aleph is in the pictures, but is not really visible, he has his back to the camera in most of the shots.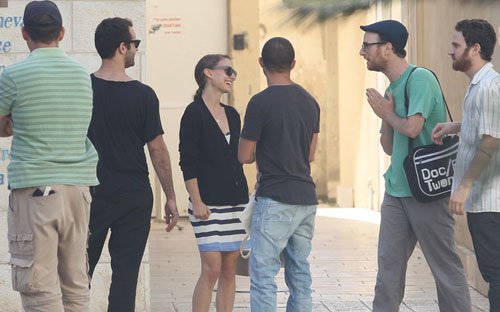 Thanks to Natalie Portman Brasil.