Natalie was on Radio 1 this morning on the Nick Grimshaw Show. Nick tweeted this cool photo-set. Check it out below, click for the full size.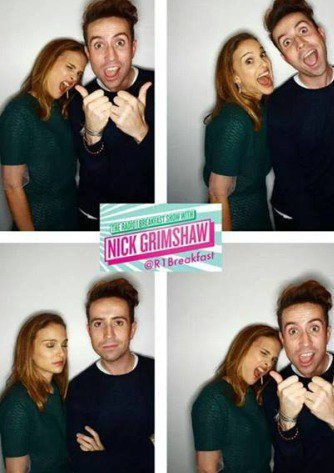 You can listen to the show here Nick Grimshaw Show . I don't actually know when Natalie appears, as I haven't had a chance to listen, can someone let us know and we can put it on the post 😀
UPDATE Thanks to Narkel for the info:
She appears at 1.39.50
Nat talked about food, moving to Europe, trying French accent, acting with green screens, hardest scene to shoot, kissing Chris, the SNL rap (one of her friends gave her a frame copy of the NY Times review where she was named "Most significant white female rapper of all time").
It was funny, more relaxed and much better than her interview with Graham.