A happy thanksgiving to all our North American visitors. After you're done stuffing your face with turkey and looking guiltily at your Natalie poster, take a moment and vote in our special thanksgiving poll.
[polldaddy poll=7602400]
As for the last poll…you guys are kinda happy that Natalie has gone dark again 😛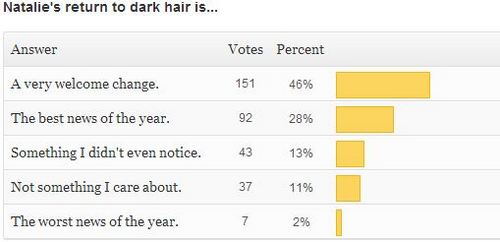 PS – And a happy hanukkah!