It's time for another batch of mini updates. They make up for their small stature with a lot of heart.
– Let's kick things off withIndiewire's Throwback Thursday choice to look back at Black Swan. It has a nice little summary of some stand out quotes from the cast and director, Darren Aronofsky, including this quote below, regarding what the the film schedule delays meant for Natalie.
'And one of the advantages was that because the money really came through for a really long time… We kept having to push. And one thing I didn't realize until recently was that everytime we pushed, Natalie was like 'another three weeks of carrot sticks and almonds! I'm gonna kill you!' So she really was tortured pretty badly because we had such a hard time getting the money for the film."'
– Cincillo may have found the original script for Garden State. Just judging by the last page, which has a musical cue for a Radiohead song, which wasn't in the film, I'm inclined to think it might be legit.
– Speaking of Garden State, as with Leon, the film is celebrating its own milestone.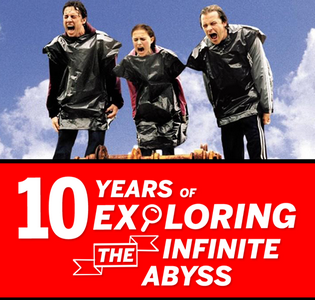 – Lastly, a few days back we crossed the 50k likes mark on our Facebook page. Let's see if we can get to 100k before Natalie's next film arrives 😉