Natalie made a brief stop in Israel to sign a petition, in Hebrew, calling on all parties to help feed hungry children. The website can be found here – Million Kids.
More than just sign the petition, Natalie supported the theme of the cause by shaving a dozen years off her face. Seriously, doesn't she look like a teenager below.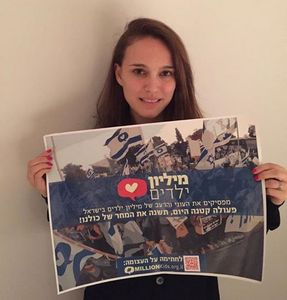 Here are a couple more images via Instagram – Signing and Showing.
Thanks to Kitten, Belerofonte, and Amariko1.