DAY 7 of PORTMANIA 17 is also JUNE 9th!
WHICH MEANS IT'S JOHNNY DEPP'S BIRTHDAY!!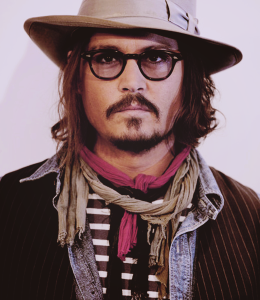 WHAT?! someone else's birthday?!?! who could it be?!!
6981!
NATALIE F'N PORTMAN!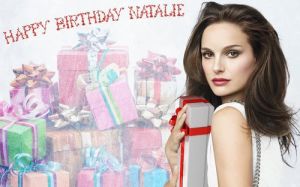 That's right. ANA made a new Birthday Wallpaper for everyone to enjoy!
now Let's get things started on this Most Sensational, Inspirational, Celebrational, NATALIETATIONAL!!
This Is What We Call PORTMANIA!
it's the last day of PORTMANIA. Betty the Cow and Dave the Chicken are here, singing PORTMANIA songs. and i'm just sitting here watching the wheels go round and round!
Today Natalie turns 34. and hopefully we'll be here for when she turns 56 for PORTMANIA XXXIX!
but one thing at a time! PORTMANIA XVII is the here and now.
what does turning 34 mean?
it means people will finally start thinking of you as an adult! no more of these childish antics! that's for a 33 year old! 34 is time to get things done!
and she can probably get a fishing license!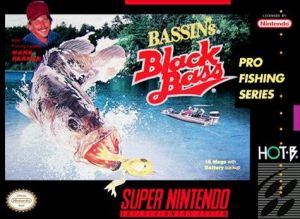 this might be the best fishing video game of all time.
this might be the only fishing video game of all time.
how about a NATALIE PORTMAN FACT!
Natalie FACT! (WARNING: Natalie FACTS don't have a twitter account) Natalie Portman once owned a pair of FINGERLESS GLOVES! she wasn't sure which color to buy, (they come in several colors, including black, green and ORANGE!!) so she BOUGHT THEM ALL!! and in doing so SAVED THE WORLD AS WE KNOW IT somehow. it was really cool.
but back to Natalie's birthday. since she's now had 34 of them, she's gotten the hang of them. so let's count down the BEST NATALIE BIRTHDAYS OF ALL TIME:
5. 34! the one happening right now!!!
4. 26! the one from 2007!!!
3. 19! the one where she turned 19!!!
2. 12! the one where she was making The Professional!!!
1. 0! the one that started it all!!!
what else is there to do?
EAT CARROTS. it's PORTMANIA tradition. and LOVE EACH OTHER.
this is the end of this years PORTMANIA. the only thing left to do is wish you all a happy day. Thanks to DAZZA for letting me do PORTMANIA every year and for keeping NP.com alive for 15 years now! and thanks to everyone who sent in wallpapers and gifs like Ana, Quesse and Steve! and thanks to everyone else too! and especially thanks to 34 year old NATALIE PORTMAN who got born in the first place. you are great and an inspiration for everyone!! especially people who like fingerless gloves!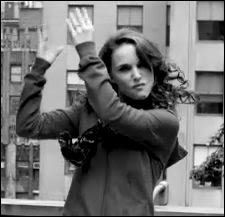 i'm out of here, kids. next year: THE LEAD UP FOR 20/20.
PORTMANIA FOREVER!!