Natalie's busy schedule shows no signs of slowing down as it has been announced that she will be in Xavier Dolan's next film, alongside Jessica Chastain, Kit Harrington, Susan Sarandon, Taylor Kitsch, Kathy Bates, Thandie Newton and Nicholas Hoult. Xavier is a bit of a prodigy, having been recognized at Cannes as a 19 year old filmmaker. He has been prolific and this film, titled The Death and Life of John F. Donovan, will be his first English language film.
You might remember Natalie was spotted with Xavier at Cannes last year.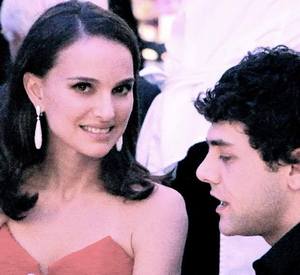 I have always wanted to catch up with his work but haven't found the time. Now I have a good excuse. Oh, but almost everyone has seen him direct as he filmed Adele's music video for Hello.
This is further evidence of a new strategy to work with some of the most talented and exciting young directors around.
Planetarium sees Natalie working with Rebecca Zlotowski, fresh off her highly acclaimed second film, Grand Central.
Annihilation will have Natalie working with Alex Garland, whose first film Ex Machina is considered one of the best sci-fi films in years.
Jackie has Natalie working with Pablo Larrain, who is the most experienced although his string of critical successes have come outside the Hollywood system. His new film The Club was nominated for a Golden Globe and already has 14 awards to its name.
And On The Basis of Sex was due to be directed by Marielle Heller, who has one brilliant film to her name, Diary of a Teenage Girl.
Xavier Dolan makes that five different nationalities but here is the really interesting part – all five are writer-directors.
View the synopsis after the jump.

The film takes place in the early 2000's and centers on the tribulations of an American TV star in his late twenties (Harington) and his correspondence with Rupert Turner, a young actor-to-be living with his mother in England. Their lives take dramatic turns when the existence of their pen pal relationship is publicly exposed, eliciting the most ill-founded assumptions, and sending Donovan in a vertical downfall. A decade later, the young actor recollects his relationship with his past idol over the course of an interview.