Happy Valentine's Day everyone! To celebrate, here's a round of "sunday tidbits" for all you guys.
-The big news of the week was undoubtedly Natalie incorporating the cast of the latest film by Xavier Dolan. Delving a bit on the news, we have a brief statement of the Director concerning it:
"From 'Crash' to 'Closer', Besson's 'Professional', 'About a Boy', 'Skins' and more recently 'Mad Max: Fury Road', Natalie, Thandie and Nicholas have always inspired me, and helped define what I like and find exciting in acting, so there is an almost karmic peculiarity to knowing I'll be working with them next."

"They're completing a list of talents whom I believe are very rare, and even rarer together. I'm excited to tell this story with them. Never has a film been so important to me, especially because its subject, diversity and identity in film, has never felt so real, and dire"
It is still uncertain when they start filming; Some reports speak of this spring, and others of a shooting along this year. In between, we remember that Natalie also will shoot "Annihilation", with Alex Garland.
-Meanwhile, Natalie will finish filming Jackie soon. According to Juan de Dios Larrain, brother of Pablo and co-producer of the movie, they will begin a second phase of filming in March, this time on location in USA
-In another vein, and talking about past releases, There are a couple of new cool stuff about "Knight of Cups"…
A new (and great) still of the movie: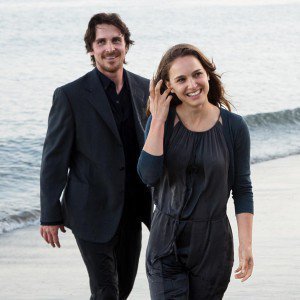 … and this short video of KoC Berlin Premiere, recorded inside the theatre, which is really nice:
-Finally, it seems that Jane Got a Gun, the last release of the actress, has at least one passionate fan … Stephen King: