According to this article from Indiewire, Jackie, the biopic directed by Pablo Larraín and starring Natalie, had an exclusive preview of footage for market buyers today in Cannes Film Festival, and impressions sound really optimistic.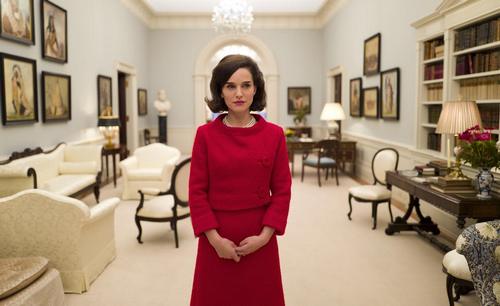 Portman appears to have turned in a remarkably convincing portrayal of the former First Lady, nailing details like her delicate mannerisms and famously breathy voice. The movie has a grainy texture that's reminiscent of the 1960's, and includes actual film clips from 1963, which has the effect of blurring the lines between archival footage and reenactments.
Positioned as a potential awards contender, "Jackie" promises a story that "was never told," according to a tagline included in the promo reel. Wild Bunch's recently launched sales company Insiders is handling international sales for the movie, while CAA is representing the film for U.S. rights. Judging by the chatter amongst buyers in the theater after the screening, "Jackie" should be one of the hottest titles being shopped at Cannes.
Thanks to Edenliao for the find.