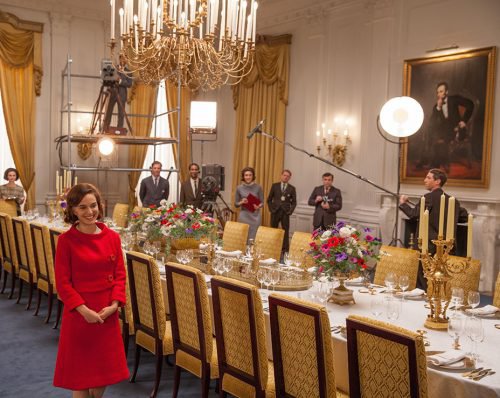 Tomorrow is the US release of the film, and press articles accumulate, Here we have a small but interesting selection:
–The Hollywood Reporter has a story about the making of Jackie, and how a Chilean director convinced Natalie to play the grieving First Lady.
-Huffington post has an exclusive clip of the film, in which we can see Jackie and JFK arriving at the Dallas airport.
–Slate has an interesting article about how Jackie uses historical re-enactment and re-creation to tell a very different story about the Kennedy assassination.
-And finally, The New York Times has a video in which Pablo Larrain narrates a sequence from Jackie