Next weekend Jackie will expand to 26 theaters in the USA. Until then, here are a few tidbits to make the wait bearable…
–Vanity Fair has a new article focused on the costumes of the Pablo Larrain´s film, made by Madeline Fontaine. Some of the stills that illustrate it are brand new: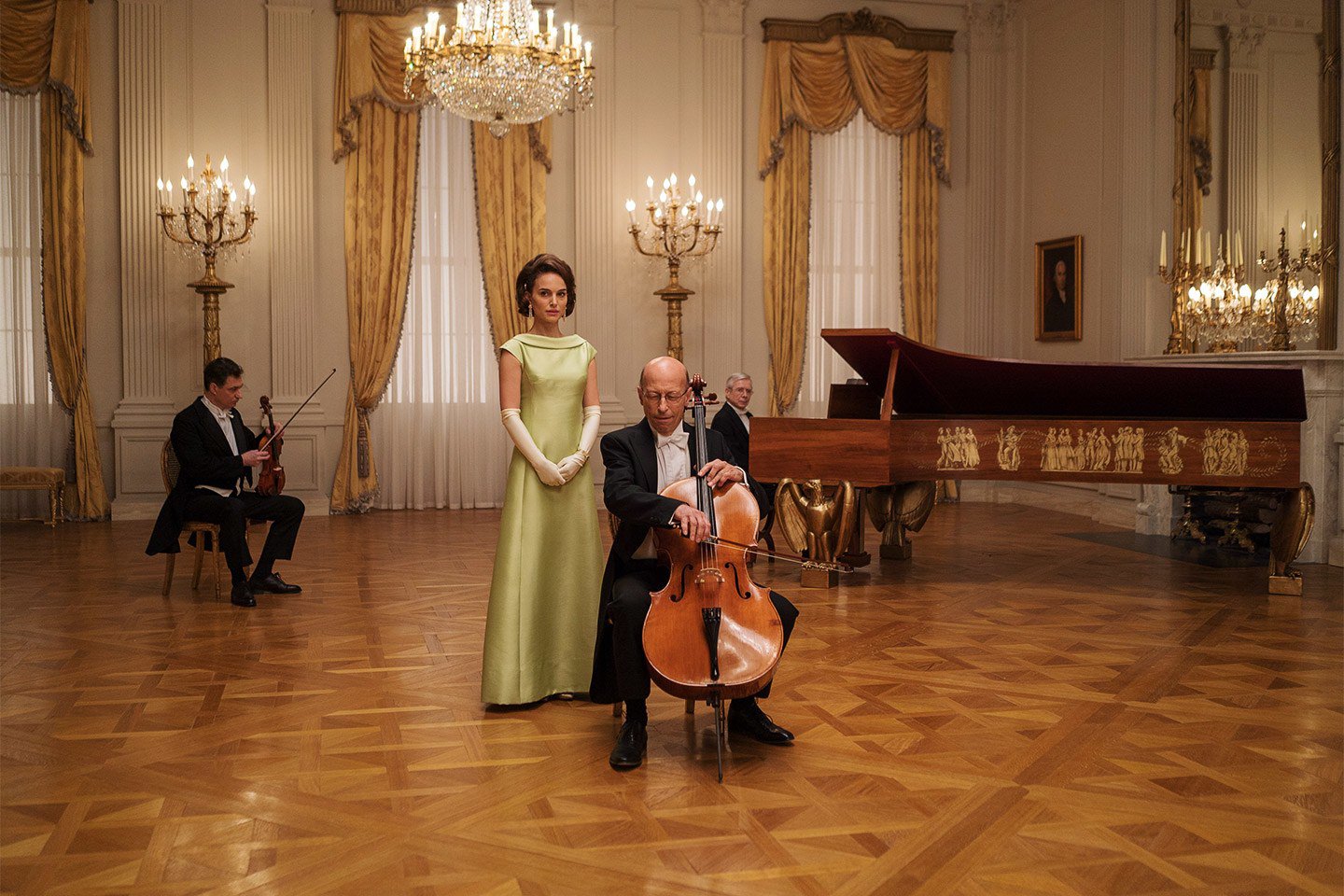 -Speaking of the costumes of the movie, this article of USA Today talks about the symbolic power of Jackie Kennedy´s pink suit.
-Another element of the film that is having a lot of repercussion is the Mica Levi´s soundtrack. Here we have an interview with her.
-Greta Gerwig was interviewed in Today about Jackie and 20th Century Women, and she had a few nice words about Natalie:
-And Finally, The Playlist has an article about the 100 most anticipated films of 2017. Weightless is #54 and Annihilation is #18.
About Annihilation:
What You Need To Know: After a successful screenwriting career that saw him reinvent the zombie film and the space movie with "28 Days Later" and "Sunshine," Alex Garland made one of the most confident and interesting directorial debuts of recent years with "Ex Machina." For his follow-up, he's sticking with ambitious sci-fi, albeit with a bigger scope and budget, with this adaptation of a book by Jeff VanderMeer. He's assembled a superb cast, led by Natalie Portman, and has some atmospheric and fascinating source material to play with, something more reminiscent of Tarkovsky's "Stalker" than most sci-fi movies.
Release Date: Paramount haven't dated it yet, but it could end up with a date similar to "Arrival" in the fall.