We are less than three weeks away from the 74th Golden Globes and with Natalie claiming a best actress nomination for Jackie, I thought it would be fun to take a look at Natalie's past Golden Globes experiences.
But first, let's look at her chances this year. Natalie is in the drama category, which means that some of her biggest awards season rivals (like Emma Stone) are not a threat for the Globes. To this end, a Golden Globe win is more likely than winning a second Best Actress Academy Award.
The Vegas odds seem to back that up. OG.lv has Natalie as the favourite with odds of 7/2 while Variety reports on odds that also have Natalie the favourite with odds of 8/5.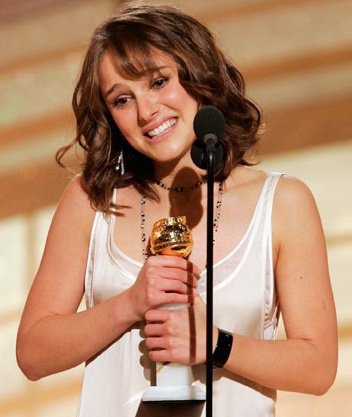 If Natalie wins it will be her third Golden Globes win and take her into a third-place tie for most Actress wins. Meryl Streep is way out front with seven and Shirley Maclaine has four.
In 2000 Natalie was nominated for Best Supporting Actress for Anywhere But Here. She lost.
In 2005 she was a Best Supporting Actress winner for Closer.
In 2011 she won Best Actress – Drama for Black Swan.
Hopefully, on January 8th, 2017 we'll see on stage to collect her third win.