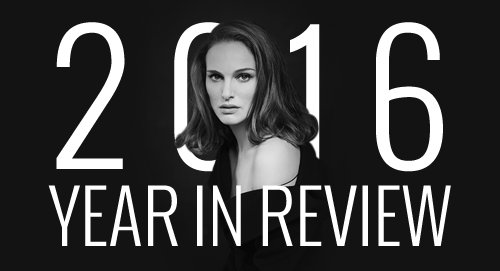 It's already 2017 in most of the world, but for those of us with a few more hours to go, how many of you are ready to say goodbye to 2016? I know I am. As much of a raging dumpster fire 2016 has been, it's been pretty decent as far as years go in Natland. It's time to ring in the new year with our annual year end recap.
Jane Got a Gun
I feel like we've had a recap for this project for the last four years, but 2016 finally put Jane Got a Gun to bed. Having been acquired by the Weinstein Co., the official trailer and poster for the U.S. release of Natalie's troubled western finally debuted in January. Later in the month, the film premiered in Paris and New York to middling to poor reviews. Jane Got a Gun didn't last in the cinema long and was given a home release just a couple of months later.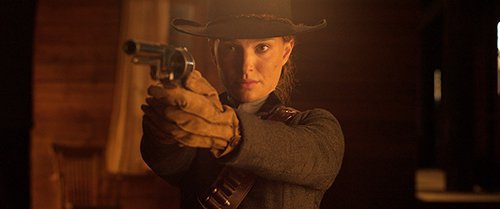 Planetarium
The first look at Rebecca Zlotowski's supernatural period film arrived early in January with a still of stars Natalie and Lily-Rose Depp. A poster and trailer were released later in the year ahead of the film's festival circuit. Planetarium had its world premiere at the Venice International Film Festival and received a special screening at the Toronto International Film Festival. Reviews have been lukewarm so far. It opened in France in November.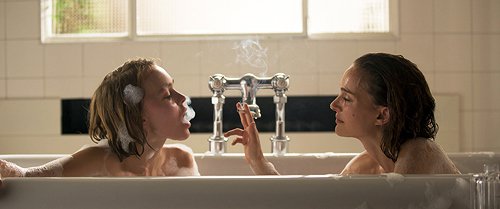 Annihilation
Early in the year, it was announced that Tessa Thompson, Jennifer Jason Leigh, and Oscar Isaac would be joining Natalie and Gina Rodriguez in Alex Garland's adaptation of Jeff van der Meer's sci-fi novel Annihilation. The film began pre-production in March and started filming in England in May. Some sneaky photos taken in Windsor revealed the first and only look at Natalie's character (The Biologist) in the film so far. Shooting wrapped in the summer and the film is due for a U.S. release this year.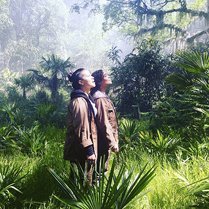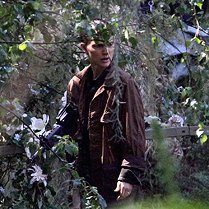 A Tale of Love and Darkness
Early in the year, Natalie made appearances at the 2016 New York Jewish Film Festival, Washington Jewish Film Festival, and Beijing International Film Festival screenings of her adaptation of Amos Oz's novel. The film was released in several countries throughout the year. A trailer for the incredibly limited August U.S. release debuted in the summer. While the reception for Natalie's feature-length writing and directorial debut has been mixed, it currently maintains a 64% Fresh rating on review aggregator Rotten Tomatoes.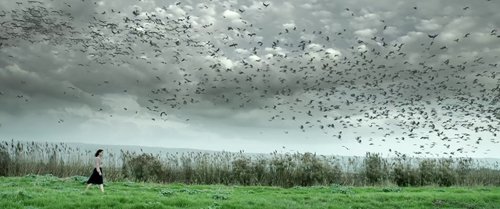 Return to L.A.
In early February, Natalie's husband Benjamin Millepied announced that he would be resigning his position as the director of the Paris Opera Ballet. The family returned to their home in Los Angeles in the summer, where Benjamin resumed his work with L.A. Dance Project. Natalie caused a bit of a stir during a post-move appearance on Jimmy Kimmel Live! After causing some of her fellow Americans to roll their eyes with her Francophilia for the past two years, Natalie's loose-lipped comparison of etiquette in Paris and Los Angeles on the late-night talk show drew the ire of her French fans. Her husband caused some controversy himself when he was accused of abusing funds during his tenure, and Benjamin has recently revealed that his departure was ultimately caused by racism in the Opera.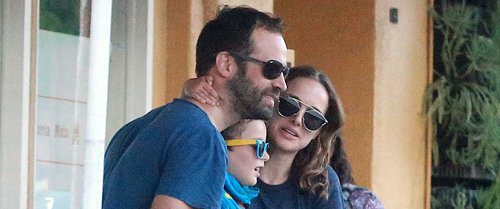 Knight of Cups and Weightless
Terrence Malick's Knight of Cups received a limited release in the U.S. in March. Natalie was unable to attend the premiere in L.A. due to filming Jackie on the East Coast. Reactions from American critics were just as mixed as the ones abroad. The companion to the film has been officially titled Weightless, after what Dazza aptly described feels like years of an identity crisis. Weightless is currently set to premiere in the U.S. this March.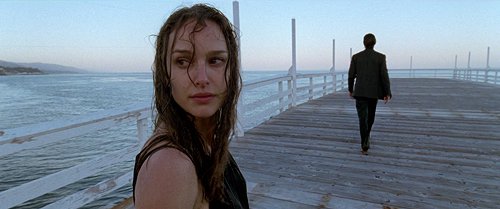 Jackie
Before Natalie wrapped filming on Pablo Larraín's Jackie Kennedy project in March, the film was already receiving Oscar buzz thanks to the strong script, cast and crew. Academy Award nominations won't be announced until later on in January, but I would be very surprised if they don't all get nods. The film premiered in September at the Venice International Film Festival to rave reviews and received a standing ovation at the Toronto International Film Festival. Fox Searchlight obtained the rights to Jackie and released the film in the U.S. in December. Jackie should be opening on more screens in 2017. Natalie was honored at the Hollywood Film Awards, took home a Critics' Choice Award, and received Golden Globe and Screen Actors Guild Awards nominations for her lead performance as the iconic First Lady.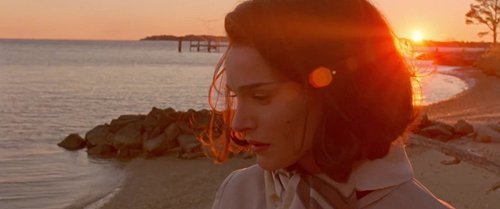 Thor: Ragnarok
Rumors had been swirling that Natalie would not be reprising her role as Jane Foster in the third Thor installment since 2015. The news in April that Natalie's Annihilation costar Tessa Thompson was cast in a starring role in the film seemed to confirm that suspicion. Marvel Studios head Kevin Feige finally confirmed that she would not be returning, citing that the majority of the new film will take place in the cosmos as one of the reasons. Though Natalie seems to be done with the MCU, a new interview with Deadline suggests she's leaving the door open.
Baby #2
Shortly after her return to Los Angeles, gossip rag Star Magazine published some candid photos of Natalie that caused many to speculate that she may be adding a new addition to her family. Her obvious baby bump at the premiere of Planetarium during the Venice Film Festival in September confirmed the rumors. While Natalie never released an official statement (unlike with her first pregnancy), People Magazine announced that she and Benjamin are expecting their second child. Natalie confirmed her pregnancy in late November when she told TODAY's Matt Lauer that she's due this spring.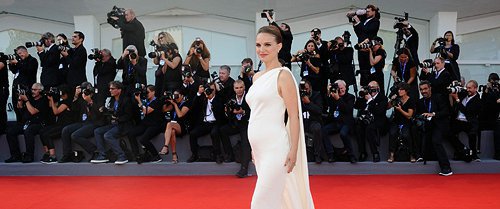 Honorable Mentions and Looking Forward…
In January it was announced that director Marielle Heller was departing Natalie's Ruth Bader Ginsburg project, On the Basis of Sex, which was slated to start production in 2016.
In February it was announced that Natalie will have a role in Xavier Dolan's first English language film, The Death and Life of John F. Donovan. The project began filming in the summer in Montreal, New York, Prague and London and will not end until June 2017.
Natalie starred in campaigns for DiorSkin Forever and the new fragrance Miss Dior Absolutely Blooming. We finally got to see her fantastic Rouge Dior campaign that she shot in 2015. Natalie also posed for an editorial photographed by Alique for Christian Dior Parfums.
Natalie took part in the James Franco-produced UCLA student film, an adaptation of Robert Boswell's The Heyday of the Insensitive Bastards back in 2015. Little was revealed about the project until Just Jared exclusively debuted a trailer and poster.
In August it was announced that Natalie will being starring in and producing an HBO miniseries with Marta Kauffman. The small screen adaptation of Karen Joy Fowler's We Are All Completely Beside Ourselves will be Natalie's first major foray into television.
Will Natalie be picking up her third Golden Globe Award? Her second SAG Award? Will she be nominated for Best Actress at the Oscars? Will Aleph be getting a baby brother or sister? With Annihilation, Planetarium, and Weightless (and hopefully a home release of A Tale of Love and Darkness) on the horizon, there's plenty to look forward to.