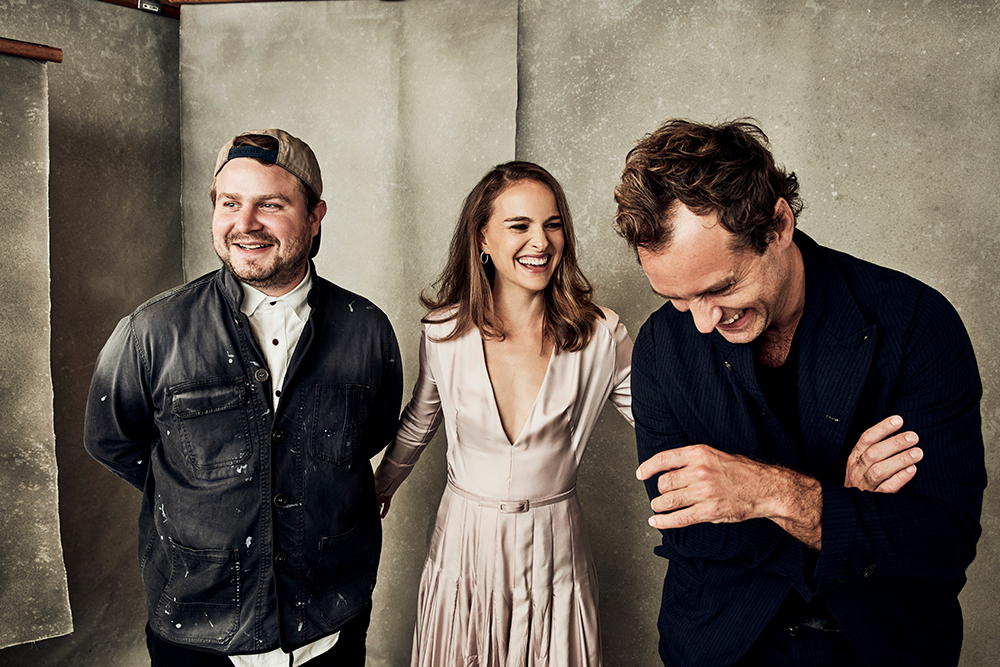 The Death and Life of John F. Donovan will premiere at the Toronto festival tomorrow. While we wait for another public appearance of Natalie, we are going to review what happened the last two days…
–Hello Canada Magazine tell us how Natalie rapped at her TIFF after-party last Friday:
Natalie – who was wearing a sweet-as-can-be soft blush Dior couture gown – got her groove on as soon as the DJ started playing Cardi B. In a well-played move, he transitioned into "Natalie's Rap 2.0" by The Lonely Island , a recurring SNL skit that sees the pint-sized star rap – and she couldn't help but sing along and dance with her friends!
-These two interesting articles analyze Natalie´s perfomance in Vox Lux, comparing it with those of Julianne Moore and Lady Gaga, who have also premiered films in the festival:
Vanity Fair: Natalie Portman and Julianne Moore Go for Broke
IndieWire: Lady Gaga and Natalie Portman Deliver Dueling Visions of Pop Stardom
-Another IndieWire article by Eric Kohn tell us why Natalie prefers to play 'broken, fallible, and faulted' characters over admirable ones
-Finally, "This Changes Everything" premiered at TIFF yesterday, and Variety has a review of this documentary in which Natalie also participates: