Natalie made a surprise appearance last Friday night: composers Thomas Adès and Nico Muhly assembled an event titled "Archives, Friends, Patterns" at the Theatre at Ace Hotel in LA, and she appeared in the concert's first half.
Natalie dramatized the Young Mrs. Lincoln's non sequiturs in an excerpt from the Rome Segment of Robert Wilson's "the CIVIL warS," originally planned for the 1984 L.A. Olympic Arts Festival and ultimately performed by the L.A. Phil later that year and again in 2014. There were further excerpts from Glass' first commercial Hollywood film, "North Star," as well as from "Mishima," "Monsters of Grace" (which was commissioned by UCLA) and "Satyagraha."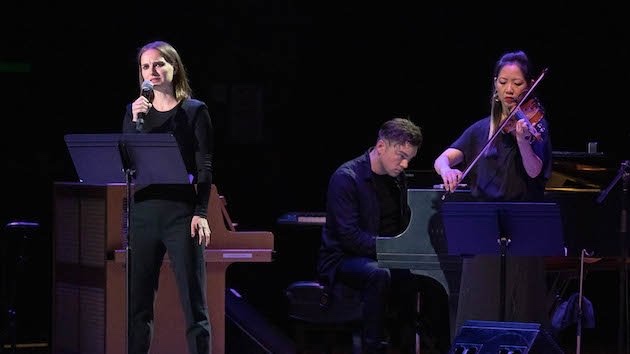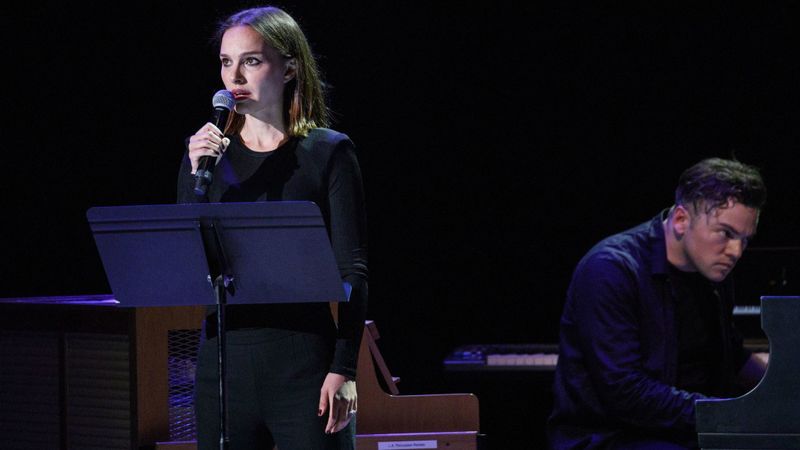 Muhly was in a film a few years ago with music by Glass titled "Portals" that was directed by Natalie´s husband.