After a few months of waiting, Dolphin Reef, the DisneyNature documentary narrated by Natalie, finally premieres on Disney + today…
Reviews are pretty good, so ironically we have Natalie's best-received movie since Annihilation. Here's the poster, the trailer (along with Elephant, the other documentary that opens today, narrated by "Meghan, the Duchess of Sussex"), and a couple of clips featuring Natalie's voice: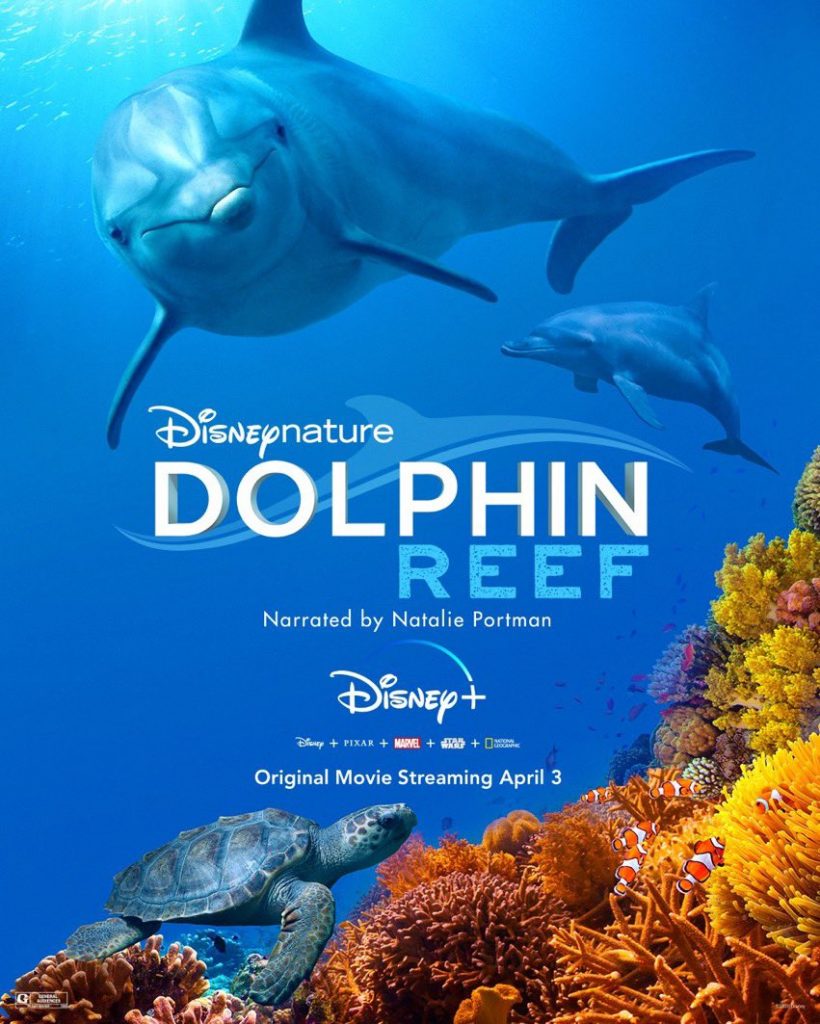 -Also, Collider has an interview with producer Roy Conli, speaking about how Natalie got involved in the project.
Finally, Film Music Reporter has the details about the film soundtrack by Steven Price (Gravity, Our Planet, Suicide Squad, Fury, The World's End, The Hunt, Baby Driver), also available today.