Thanks to our friend the hacker, this was a little harder to put together than usual and I had to do quite a bit of off-site gleaning for info. I'm more than sure that I'm forgetting a few things. But anyway, here's all you've been missing if you've been living under a rock throughout 2010.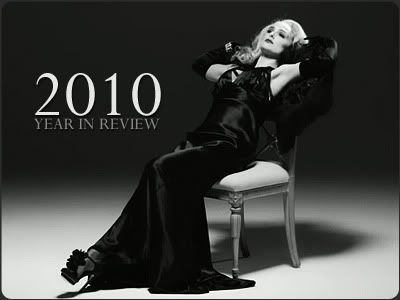 Hesher
Hesher
, Natalie's Handsomecharlie Films-co-produced indie dramedy, screened at the Sundance Film Festival in January. It made another appearance at the Philadelphia International Film Festival in October. The film was generally well-received. Joseph Gordon-Levitt is said to steal the show as the titular character, while little has been said about Natalie's small role as a supermarket clerk. Despite the fact that
Hesher
will be released next month (presumably a limited release), promotion for the film has been almost non-existent. There is
a website
, though.

Project Updates
Throughout the year, Natalie generated online buzz regarding her film projects, both acting and producing-wise. In February, it was announced that Handsomecharlie Films will be producing Best Buds, a stoner comedy written by Jamie Denbo. Natalie is set to star as a bride-to-be who goes on a marijuana-fueled road trip to San Diego with her girlfriends. In April, it was announced that Greg Mottola will be writing and directing the Paramount Pictures-acquired Important Artifacts and Personal Property From the Collection of Lenore Doolan and Harold Morris, Including Books, Street Fashion and Jewelry (what a mouthful), which Natalie and Brad Pitt have been attached to for ages. In August, Natalie and director David O. Russell abruptly dropped out of Pride and Prejudice and Zombies, another languishing project which Natalie had said she hoped would start shooting in 2011. Those looking forward to the film, don't despair: Handsomecharlie Films will still be producing and Anne Hathaway and James McAvoy are now rumored to be attached. The same month, Natalie was reattached to Cloud Atlas, a Tom Tykwer project that she has apparently been having a sort of on-again, off-again relationship with. Filming is supposed to begin in the summer with the Wachowskis directing. Costar Halle Berry confirmed this in November, but don't be too surprised if Natalie ends up dropping out again. In November, Natalie was said to be shopping around a script, entitled Bring Your Own, which she had penned with Laura Moses, a buddy from college. If the screenplay for the female sex comedy gets picked up, Natalie will being starring alongside Anne Hathaway, who allegedly has her eye on the second leading role.

No Strings Attached
Among the previous project announcements made this year, Natalie was said to be attached to Fuck Buddies, a screenplay written by Liz Meriwether. Seemingly no sooner was the news announced, the film quickly went into production, with Ivan Reitman directing. The film was tentatively titled Friends With Benefits during its summer production, but the name was already taken. The official title, No Strings Attached, was finally revealed later this year, along with a trailer. The film stars Natalie and Ashton Kutcher as two best friends who attempt to have casual sex without forming emotional attachments. This is a romantic comedy, so I'm sure you can already predict how this is going to go down in the end. No Strings Attached premieres January 21st in the U.S. and Canada.

Dior Campaign
In June, it was announced that Natalie will be the new face of Parfums Christian Dior (specifically for the Miss Dior Chérie fragrance). Despite claims that she was selling out, Natalie had this to say about her collaboration: "It's been exactly along the lines of what I had hoped for. I'm happy creatively; I'm happy with the images and the way I'm being portrayed, and their support of these various causes that are dear to my heart." Natalie was spotted filming scenes in Paris for a commercial directed by Sofia Coppola in July. Previews of the print ads, shot by Tim Walker, began popping up in December. She also made an appearance alongside designer John Galliano at a celebration of the reopening of Dior's 57th Street Boutique the same month. Natalie's ad campaign will debut in March next year.

Comic-Con and Thor
At the end of July, Natalie headed to Comic-Con International in San Diego to promote Thor, her second foray into comic book movies. Marvel's panel included exclusive footage of the film and a similar trailer debuted later on this year. It was also revealed that Jane Foster (Natalie's character), a nurse in the comic books, has been upgraded to scientist and given a more substantial role in the film. Brainy Nat will undoubtedly bring believability to her role. Thor will be coming to a theater near you next year (May 6th being the official U.S. release date).

Black Swan
Black Swan, Natalie's only major film release of the year, opened the 67th Venice Film Festival and screened at the Toronto International Film Festival in September. The film debuted in select North American cities in December and expanded later in the month. A huge international release is expected in the new year. Though critics and audiences found Darren Aronofsky's dark psychological thriller to be polarizing (it's definitely love-it-or-hate fare), Black Swan is still a critical and commercial success. One of Natalie's most critically successful films to date, it has maintained an 88% freshness rating on Rotten Tomatoes and sits at #51 on IMDb's Top 250 films list. Even most negative reviews of the film heap on praise for Natalie's performance as Nina Sayers, a repressed ballerina whose perception of reality is beginning to crack. Natalie has snagged several Best Actress awards, as well as Screen Actor's Guild and Golden Globe nominations. She's pretty much a shoo-in for an Oscar nomination, which would certainly be well-deserved.

Your Highness
Medieval stoner comedy Your Highness was expected to premiere in the U.S. and Canada this year, but was unfortunately pushed back to April 2011. Fortunately, the theatrical trailer (which comes in red and green band flavors) was released in November to tide us over. Reception is pretty divided. Indeed, it does look terribly bad, but in the best possible way. It is a parody/homage to 80s fantasy movies, after all. With David Gordon Green directing, the always-hilarious Danny McBride in the lead, and Natalie Portman kicking ass (in a thong!), I say those skeptical should at least give it a chance.

The Other Woman
We've been following The Other Woman (previously titled Love and Other Impossible Pursuits) for a couple of years. After screening at the 2009 Toronto International Film Festival to lukewarm reviews, the film underwent re-edits and still struggled to find a distributor. Later this year, the film premiered on television in Italy and France and was given theatrical releases in Russia, Ukraine, and Kazakhstan. News broke last month that American network IFC had picked up the film and a new trailer and poster quickly followed. Nat fans in the States who have been eagerly awaiting The Other Woman will get their wish tomorrow: it's available on Video on Demand on January 1st. The film will receive a limited release on February 4th. No telling when (or if) it will go wide or when it will be distributed in other countries.

Pregnancy and Engagement
Towards the end of the year, People announced that Natalie is engaged and expecting a baby with Benjamin Millepied, her Black Swan choreographer/trainer/costar whom she started dating last December. Of the big news, Natalie said, "I have always kept my private life private but I will say that I am indescribably happy and feel very grateful to have this experience." While some fans apparently felt betrayed by this news, most seem happy for Natalie and wish her and her new family all the best in the new year.
Things to look forward to in 2011:
I was hoping a lot of the films listed above would have been released this year, but they will definitely be coming in 2011. Nat fans still have Black Swan, The Other Woman, Hesher, No Strings Attached, Your Highness, and Thor to look forward to. With all of her new film releases, award shows, upcoming projects, contract with Dior, a baby on the way, and a wedding to plan, Natalie's going to have a very busy year. We wish her and all of you a very happy New Year!