Natalie made just her second public appearance of the year on the weekend with a visit to Gathering Of Nations, an event honoring the Native American people and culture. It took place in Santa Fe, where Natalie is still filming Jane Got A Gun.
Thanks to Kitten we already have quite a few images. Click the thumbnail below to view the full gallery.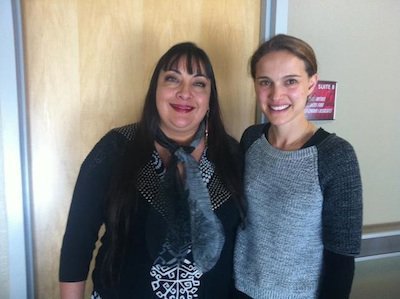 I believe the woman in the photo above is Project Runway runner up, Patricia Michaels. Natalie was once a judge on the show, so I'm sure they had plenty to talk about.