Despite some initial concerns, The Times of Israel and The Jerusalem Post are reporting that the production of A Tale of Love and Darkness has gone off without a hitch in Jerusalem's Nahlaot district. Both articles are well worth a read, and include two new set photos from Monday and a video of the production, respectively.
In addition to directing, Natalie has been seen acting in scenes, which confirms earlier reports that she will also be starring in the film. Click on the screenshot below (I can't figure out how to embed) to watch footage of Natalie on the set in costume.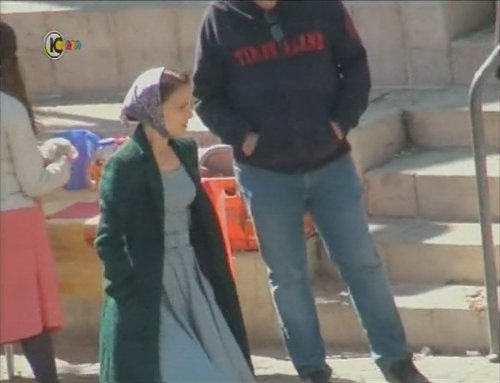 A big thanks to Kitten and Belerofonte for the finds.