Great news fellow Natalie fans in need of some proper content – it seems that Natalie will be making an appearance at the Shanghai International Film Festival. This report claims that Natalie will attend the Golden Goblet awards ceremony on June 22nd. Why? Your guess is as good as mine.
Let's just hope it's true…
As a taster, here is a candid photo from Natalie's 2007 visit to China.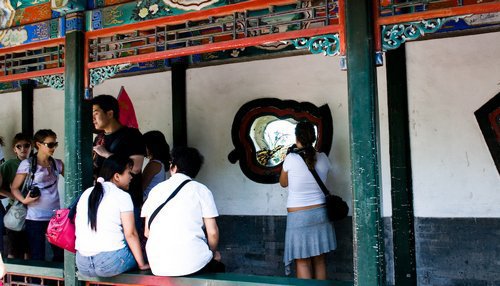 Thanks to Kitten.