Sooo damn quiet in Natalie land right now. At least Portmania is almost upon us.
– Let's start with a great find by Belerofonte – Natalie partaking in a fan selfie at the Paris premiere of Thor: The Dark World.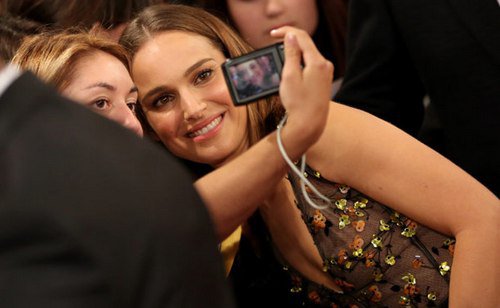 – Kitten found another shot from day 1 of filming the new Miss Dior campaign. She thinks it may be a wedding theme – agree?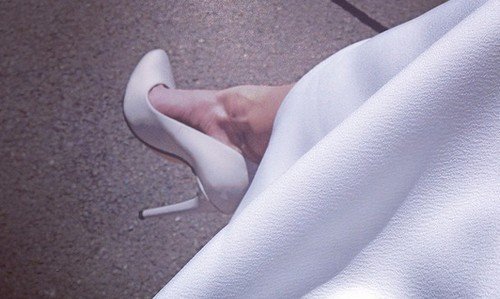 – And finally, Lee sent me a blogger link for an "article" titled 'Celebs who have played with themselves on onscreen'. In this case they don't mean Candy Crush, rather Natalie's private (or so she thought) moment from Black Swan. As I clicked the link thinking "this should be creepy" I was actually pissed off. It's just a slideshow of celebs from red carpet appearances with the celeb's name and the film in which they are referencing…and that's it. No commentary at all. I kinda like lists and even though a little smutty, it could have been interesting to read about the different kinds of going solo moments on film.
But the slideshow is so lame and pointless that I'm not even going to bother with the link.