We're well overdue for a couple tidbits and that's exactly what we have today. A couple. Two. Not three. Two. Symmetry.
– Let's start off with a very DEEP find from "a". A tweet posted in February, from a regular editor for Terrence Malick, Brian Scofield, in response to critic Guy Lodge musing with someone about the two upcoming Malick films with Natalie. When the topic turned to whether Natalie would be playing the same character, as the films have overlapping casts and many assume that there must be a strong connection between the two films, Brian dropped a very clear answer – Natalie plays completely different characters.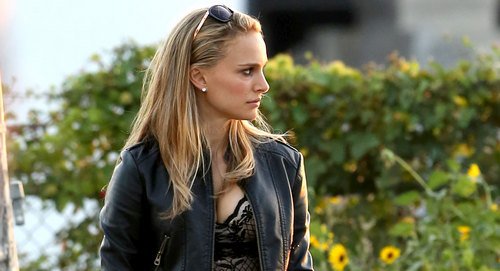 There you have it. Not the biggest news in the world but I'll take anything I can get from these two mysterious films.
– Next up is a Natalie film that managed to land in 8th place on The Playlists 25 Best Horror films of the 21st century. No, it's not Mr Magorium.
Melding Cronenbergian body horror with "All About Eve"-style melodrama, and shot with visionary control by Aronofsky, the film is weird, disturbing, hallucinatory and peculiarly beautiful, not least in its glorious climax. It's still the director's best, and one of the classier horror pictures of recent years.
A couple films I still need to see off that list and one or two I feel should have made the cut, but I can't complain about it too much. Some inspired choices.