The poster for Knight of Cups has arrived and sure enough, it is far from what we would typically expect from posters these days. I'm sure there will be some more traditional posters to come but for now this is a really cool first effort.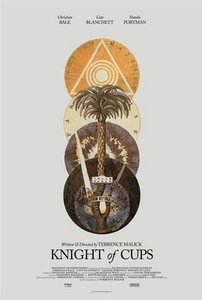 Just a reminder, the photocall and press conference will start streaming at 14:15 Berlin time (I think). You can follow along over here.
UPDATE – Now linked to a bigger version.
Thanks to Belerofonte.