Wow, I was shocked to see Belerofonte pointing to this news story about director, Nick Louvel tragically dying in a car accident today. Nick went to Harvard with Natalie and directed her in Domino One, filmed on campus the picture was never released and remains a bit of a mystery. However we do have several photos from the set, which you can see below by clicking on the thumbnail – that is Nick behind the camera.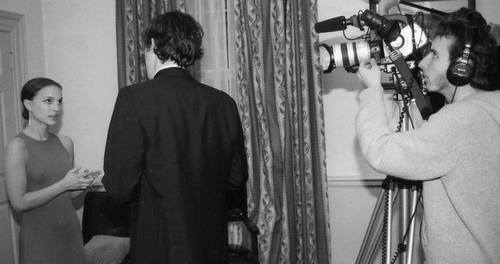 I VERY vaguely know Nick as a Facebook "friend". In 2008 I tried to squeeze some info about Domino One out of him. He replied positively to my first message but when I asked some actual questions he never replied. I left it at that.
Recently I'd seen in my news feed that he had a new documentary, The Uncondemned, that was generating a bit of buzz and due to play at the Hamptons Films Festival in just over a week. He seemed really excited about the film, which makes the tragedy somehow even more so.
Thoughts go out to his loved ones.