We've got a great batch of mini news items kicking off what should be an exciting week of Natalie news.
– After many failed attempts, Jane Got A Gun will finally open in the U.S. in a week's time. So we should be seeing a few Natalie appearances this week and the first big appearance has been announced – The Tonight Show with Jimmy Fallon on Wednesday. Rounding out the great line-up is John Oliver and Sia.
– Before she heads to the states, Natalie will appear tonight (Sunday) on France 2 at 20:00 to talk about the film. In French!
– Finally, is this a new Garden State poster? Can't recall ever seeing this one before.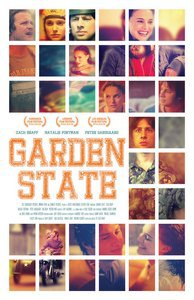 Thanks to Cherryvanilla and Belerofonte.