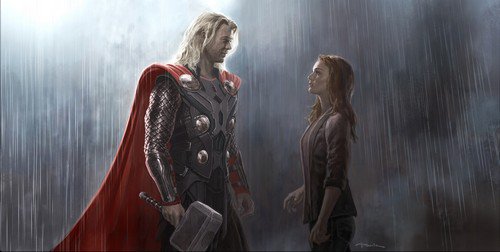 It was an open secret, since it was announced that Tessa Thompson joined to the film, but today we finally have direct confirmation of Kevin Feige himself: Natalie definitely will not be in Ragnarok. He made the remarks during a Empire magazine podcast. These are the statements:
When asked by Empire Film whether the rumors of Natalie Portman sitting Thor: Ragnarok out were true, Marvel Studios head Kevin Feige simply responded, "I can confirm that, yes."

As for why, there are "many reasons," according to Feige. "Many of which are in the film so you will see that," he says. "There are only a couple of scenes on Earth in this movie. 80 to 90 percent takes place in the cosmos."

The exploration of the cosmos in Ragnarok will be no joke – something else Feige was willing to spill. "Tonally and geographically there are a lot of different planets outside of the nine realms that we visit in Thor: Ragnarok," the executie producer says.
They are sad news for those who like to see Natalie being part of the Marvel Universe. Fortunately upcoming projects are really exciting and will certainly be worthwhile…