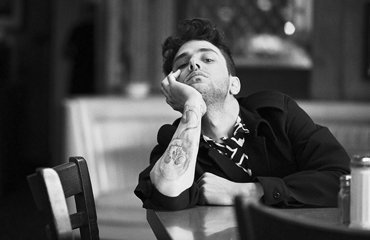 With the maelstrom of the latest releases in Venice and Toronto, we had forgotten a bit the next film by Xavier Dolan: The Death and Life of John F. Donovan. According to the young Canadian director, the movie is not presented in Cannes next year because the filming will continue in the spring and will not end until June 2017:
The Playlist: Xavier Dolan Says He Won't Be Taking 'John F. Donovan' To Cannes
"I don't think I'd present a film like this at Cannes," the director told the Montreal Gazette. "It's a film about an American TV star who is framed by the American media system. There are bits in it that are so much like what I lived in Cannes, and I'm afraid that people would think it's my revenge project. Except that I wrote it five years ago (with Jacob Tierney)."

In addition to Dolan's concerns about going to Cannes with the movie, it's an open question as to whether or not 'Donovan' will be ready for next year. Filming was originally scheduled to wrap in November, but instead, the production (which the director has called "stressful") that started this summer will go on hiatus and resume next spring.
Dolan has published a message on instagram to avoid misunderstandings and to clarify his statements about it:
…so we'll have to wait until the end of next year (at least), to see the film.