It's the second week of JUNE:
In case you don't know, this is PORTMANIA.
It was 20 years ago that Natalie Portman was 17. She looked around at the world and said "This could be better. Why don't we have a celebration of everything great in the world and it could be all about ME!!"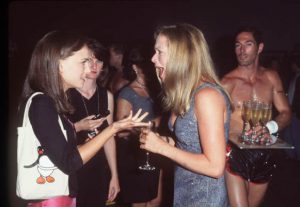 Lauren Holly loved the idea.
Luckily we had our Naked Spy there and we were able to steal it for ourselves. We would take a week in June to honor the actress we like. It would end every year on her birthday. and we called it PORTMANIA. It took us a few tries to get it right, this is the 20th time. We've really worked out the kinks. THIS TIME we got it right. THIS TIME no one needs to dress up as a cow, unless, of course, they want to. No one will be forced to do anything.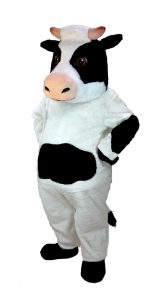 I'm sorry about that, DAZZA.
PORTMANIA 20 a 5 Day Celebration of Natalie starts now. Hopefully this is not confused with Chi-Chi's Celebration of Food. We can almost guarantee that this week will not end with an outbreak of hepatitis A.
As everyone knows Natalie is Vegan. So to get things started on the first day here is an article about how to make Natalie's favorite Vegan Foods! Now we can eat for a week without harming animals! THIS IS PORTMANIA!
Tomorrow PORTMANIA continues with DAY 2! DON'T MISS IT!
(Post Script to that earlier story: the NP.Com Naked Spy and Lauren Holly fell in love and married in 2003)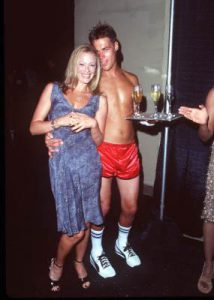 PORTMANIA LOVE!