The first photos of Natalie directing A Tale Of Love And Darkness have arrived courtesy of The Daily Mail. Hit the thumb below to check out the set.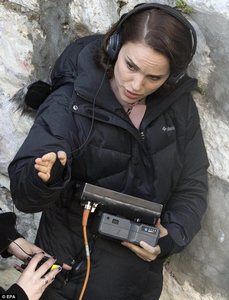 Unfortunately there is already a little controversy regarding the production. It sounds like the mayor forgot to inform residents about the filming, and they aren't too pleased about the intrusion. Then there's another report which makes it sound like the conservative residents wouldn't be happy with any production taking place on their doorstep.
Hopefully that's the last we hear of it. Natalie has surely earned a peaceful production for a change.
Thanks to Kitten, Belerofonte and Cedric.
UPDATE – Three more new photos can be found at Walla!, thanks again to Kitten.