Natalie's first directed film, A Tale of Love and Darkness, is an adaptation of the Amos Oz memoir. She was on hand at UCLA yesterday to present Oz with an award. Rachel will no doubt give the album the full treatment but for now click the thumbnail below for a temporary glimpse of Natalie at the gala event.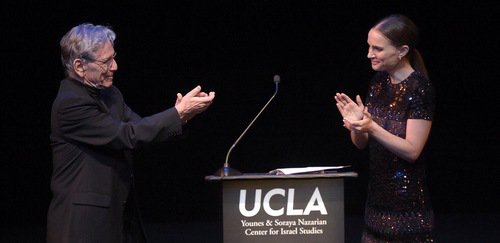 We also have a video, courtesy of the Daily Mail, showing Natalie posing for photographs while photographers call her "sweetheart" and "honey". So, yeah, awkward as hell.
Thanks to Belerofonte.